Housing association pledges to step up build rate as covid recovery continues
Aster Group has pledged to build nearly 3,000 homes over the next two years. It constructed nearly 1,000 in the covid-hit 2020 financial year.
The 32,000-home landlord, which recently announced plans to take over Central and Cecil Housing Trust, said it now plans to build 2,980 homes by the end of 2023, having completed more homes than expected during the pandemic.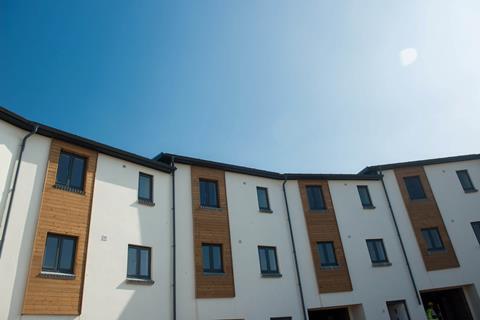 The registered provider, which describes itself as a not-for-dividend developer and landlord, built 928 homes in the financial year to March 31, which it said is around 200 more than it expected when the coronavirus crisis hit.
It built just over half of them for social or affordable rent, with most of the rest being offered for shared ownership. Just 111 were offered for sale on the open market.
Amanda Williams, group development director at Aster, said the association had had an "incredibly successful year" of development activity. "The next few years will be critical in redressing the inequalities exposed over the last 12 months for those still looking to find a home in a place they want to live, and the 2,980 homes in our pipeline will play no small part," she said.
Aster Group this year reported a turnover of £223m for the year to March, up marginally on 2020, despite the covid crisis, albeit with pre-tax profit dropping back to £45.2m from £59.8m the previous year.
It invested £157m in the construction of new homes, making it one of the ten biggest builders in the housing association sector. In March the organisation said it had a contracted pipeline of 3,406 homes.