Social housing rent increases offset covid-19 hit to shared-ownership income
Aster Group has increased its turnover and kept its operating surplus steady despite a drop in development and a 10% reduction in shared-ownership sales income.
The group, which owns more than 32,000 homes, boosted its overall turnover for 2020/21 to £224m, a 3.7% increase on the figure for the previous year.
The increase was driven by an extra £13m in social housing rental income helped by a 2.7% rent rise, offsetting a £5m fall in revenue from shared-ownership first-tranche sales in a year affected by the pandemic lockdown.
The group's overall surplus fell from £60m to £46m, but this was largely due to a one-off gain the previous year from Aster's acquisition of small, Dorset-based association East Boro Housing Trust. Its operating surplus, which does not take into account this one-off impact, increased from £72m to £74m.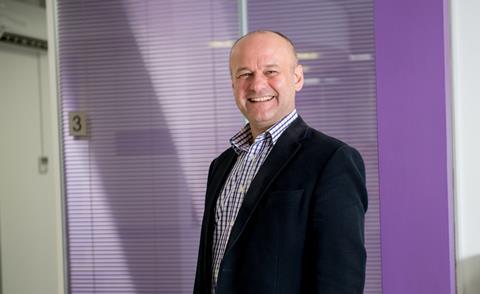 The group, which describes itself as a "market leader in shared ownership" achieved 359 first-tranche sales of shared-ownership homes in 2020/21. This was down 16% on the 429 sales the previous year, due to the pandemic slowdown. The total surplus on overall asset sales fell by £2.2m to £17.9m.
Aster invested £156m in building 928 new homes in 2020/21, which was £41m less and 146 homes fewer than the previous year.
Bjorn Howard, chief executive of Aster, pledged to press forward with the group's development programme, which includes building 10,700 homes over seven years.
He said: "As restrictions ease, we are now able to kick-start our housebuilding programme, once again actively playing our part in building the homes the country needs and to ensure everyone has a home that is of good quality, affordable, safe and secure."
The group invested £9.8m in a range of health and fire safety measures in the year. Social housing costs have increased by £6.1m, due to a £1.4m impairment relating to office space and £5.5m of extra management costs.
The group's major repairs and maintenance spend fell from £15.7m to £11.5m, as major works were put on hold in the pandemic lockdown. This spend will be pushed into 2021/22 as Aster is "planning to catch up on outstanding repair and maintenance work".
Aster Group increased social housing rents by 2.7% in 2021/22, in line with the rule that associations can increase rents by the Consumer Price Index measure of inflation plus 1% from April 2020, after a four-year rent freeze. This contributed to an increase in social housing turnover from £163m to £176m year-on-year.
Aster last year signed a joint venture deal with Vistry, the housebuilder created when Bovis bought Galliford Try's partnerships and Linden Homes' interests last year.
The £167m joint venture is planning to build 1,359 homes across five schemes in southern England by 2024.