PA Housing says pandemic and problems securing EWS1 assessments halved projected sales
PA Housing has said that the difficulties of obtaining certification of new homes under the EWS1 form had contributed to a huge shortfall in sales in the last year.
Publishing a trading update and unaudited accounts for the year to March 2021, the 23,000-home association – which is currently in merger talks with Accent Group – said it saw shared ownership sales in the year of £12.4m, 55% below its budgeted amount.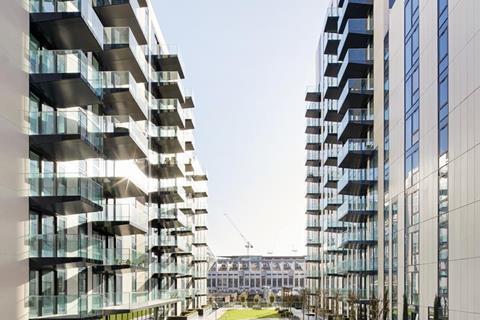 While the disruption to trading caused by the covid pandemic was one reason for the shortfall, PA said it had also been affected by the difficulty of obtaining the sign-off from the EWS1 fire safety certificate brought in by the RICS to reassure lenders and insurers.
PA said in the statement that "covid-19 has had some short-term impact on operations", and that "in particular, our re-letting processes, new build completions and shared ownership sales have been affected".
It added that shared ownership sales had also been "impacted by the national delays with provision of EWS1 documents".
The admission provides yet more evidence of the impact on sales of the fire safety crisis brought on in the wake of the Grenfell Tower tragedy. The RICS brought in the EWS1 form in December 2019 in a bid to create a mechanism by which to reassure lenders that buildings were safe. However, a shortage of qualified people to undertake the assessment means that many buildings have not been able to secure EWS1 sign-off, making it impossible for buyers to secure mortgages on high-rise buildings.
The RICS has recently revised its guidance to ensure that buildings without cladding are not caught up in the problems around the EWS1 form.
The association also cut back significantly on development spend in the light of the pandemic, with expenditure on development falling to £82.7m, down 39% on its budget.
Despite the problems cited by PA Group, the shared ownership sales of £12.4m were still above the £8.4m achieved in the year to March 2020. In total the association created a net surplus of £27.7m, on turnover of £156.8m, and said that with the pandemic currently receding "the national outlook is becoming more optimistic".