Anglo-Irish housebuilder said covid crisis was a "severe blow" to the business
Anglo-Irish housebuilder Abbey has seen pre-ta profit fall by nearly 40% in the wake of the covid-19 pandemic.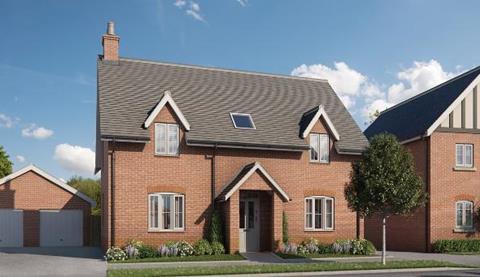 Abbey, making a preliminary results statement for the year to April 30, said that pre-tax profit fell to 33m Euros from E53m in the previous year, a drop of 38%. The results came from 490 house sales, down from 579 the previous year, a result it described as "satisfactory" in the context of the global pandemic.
This included 405 sales in the UK, 57 in Ireland and a further 28 from its operations in the Czech Republic.
The firm said that since the year end it had restarted sales and work on sites "at reduced levels" in May, and won't have all of its sites open until October, with construction productivity still constrained by covid social distancing rules. However, it said that sales were performing well "supported by the Help to Buy programme".
In its city statement the firm said that the covid crisis had "undoubtedly been a severe blow to the economy and to our business", from which the longer term impact was "unclear". In addition, it said that the curtailing of the UK 'Help to Buy' programme – due to end in its current form in March 2021 – "will introduce another significant headwind to our prospects."
However, the firm said it was nevertheless "fortunate to be in a healthy financial position" and hoped to increase sale next year.
The new follows the announcement of preliminary figures from Persimmon, Vistry, Gleeson, Barratt and Redrow in recent days, all showing the impact of the covid crisis.