Owner of Anglo-Irish housebuilder charts recovery in latest results
The parent company of Anglo-Irish housebuilder Abbey saw its profit nearly double in results for the year to April 2021 as the market recovered from the initial impact of the covid pandemic.
According to results for Gallagher Investments Ltd filed at Companies House, the group recorded a consolidated pre-tax profit of £60.1m for the year, up 84% on the £32.6m reported in 2020.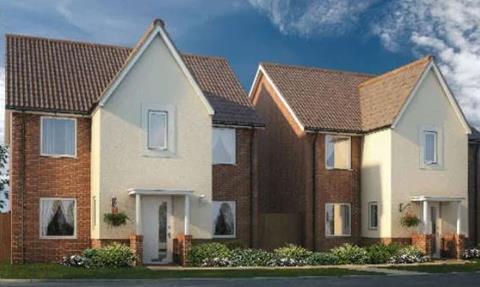 Turnover at Gallagher Investments grew by 18% to £264m, from £224m in 2020 as the firm grew housing completions from 490 to 607.
The accounts for Gallagher Investments consolidate the income across the firm's housebuilding, plant hire and property rental business, with around three quarters of the turnover - £193m – coming from the housebuilding business.
Abbey's housebuilding operations are largely located in the South and East of England, but also include operations in Ireland and the Czech Republic.
>> Housing Today's Top 35 Housebuilder: exclusive data and analysis
The accounts said that the firm made 514 sales in the UK, 59 in Ireland and 34 in the Czech Republic in the year. It is the 28th biggest housebuilder in the UK, according to Housing Today's top 35 housebuilders listing.
A statement by the directors in the accounts said "there remains uncertainty over both covid-19 and the effect of Brexit on the Group's future trading performance", but that the group was financially strong enough to weather any challenges.
The accounts come after the formerly listed housebuilding business, run by executive chair Charles Gallagher, was last year taken private, with the Gallagher family buying up the last remaining publicly traded shares.
Gallagher Investments has been contacted for comment.