Housing association boss Darrell Mercer to stand down next August.
The chief executive of 38,000-home housing association A2 Dominion has announced he is standing down after 34 years in the role.
Darrell Mercer, who has led A2 Dominion and successor bodies since 1988, will retire next August. He had been on a leave of absence since August following a bone marrow transplant.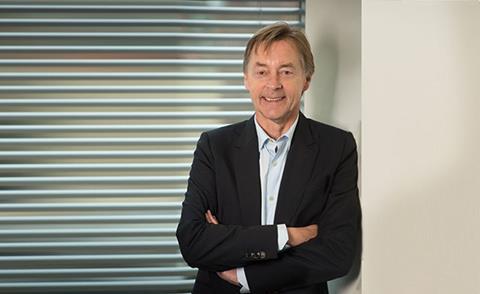 Mercer joined Acton Housing Association in 1988 when the organisation had only 850 homes in management and a single office in Ealing, west London.
He led the association through mergers with Oxford-based Cherwell Housing Association in 2004, Orpington-based Kelsey Housing Association in 2006, and Staines and Winchester-based A2 Housing Group in 2008.
A2 Dominion now has a development pipeline of more than 5,000 homes and is aiming to build 5,453 new homes over the next five years.
Mercer said: ""I wish to thank all my colleagues for their support over the years and look forward to returning to work once I've fully recovered from my bone marrow transplant."
A2 Dominion has also announced that Alan Collett, a chartered surveyor and outgoing chair of fellow housing association Hyde Group, will take over as chair of A2 Dominion next summer.
See also: A2 Dominion reports surplus down 74% but completions up
The group will now start the search for a new chief executive to take the organisation forward this Autumn, which will be jointly led by Alan Collett and current chair Ian Cox.
Meanwhile deputy chief executive Anne Waterhouse will serve as interim CEO.
In other news, Kevin Bolt has announced he is standing down as chief executive of 19,500-home housing association BPHA.