Lecico Bathrooms joined Bathroom Manufacturers Association and Byggfakta to discuss the issue of water scarcity in the UK and explore what manufacturers and consumers can be doing to help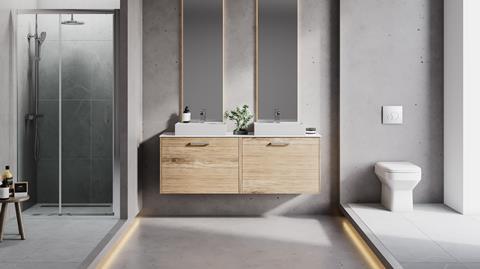 After a dry winter and spring, the UK saw the hottest July since 1935 in 2022. Record-breaking temperatures and low levels of rainfall led to a drought being declared in many parts of the UK.
The conditions dried out reservoirs and brought about hosepipe bans across the country.
The threat that water scarcity poses to communities around the globe is well-documented. Between 2015 and 2018, Cape Town endured a drought which took the city of around 4.6 million residents to the brink of 'day zero,' when Cape Town would run out of water.
A combination of data, engineering solutions, public effort and communication have appeared to keep day zero at bay but droughts throughout the country and rising demand is escalating a national water crisis.
The threat that water scarcity poses to communities around the globe is well-documented
People across Britain use in the region of 830 billion litres of water and spend around £2.3bn each year on heating water, for showers, according to Energy Saving Trust. An additional 740 billion litres is reportedly flushed down the loo.
With such a high demand alongside drier summers and less predictable rainfall, Environmental Agency chief executive, Sir James Bevan, has advised that lack of water presents an "existential" threat.
The issue was a big topic at The Future of Sustainable Bathrooms, a panel discussion held by Lecico Bathrooms. Head of marketing, Sean Foley, chaired a conversation with Antony Thompson, managing director at Lecico Bathrooms; Tom Reynolds, chief executive at the Bathroom Manufacturers Association (BMA); and Lee Jones, head of sustainability at construction data company, Byggfakta.
The panel explored water scarcity, conservation, circular bathrooms and the role innovation plays in reducing our environmental impact. They all agreed that the bathroom industry has a significant part to play.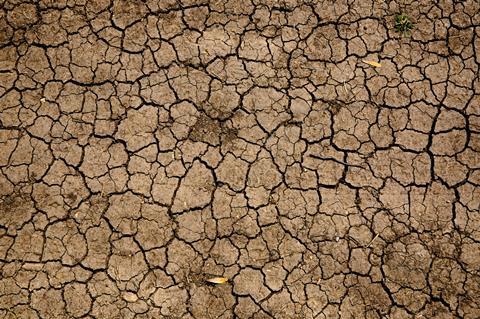 There was an underlying focus during the discussion on educating consumers that saving water requires more than stopping hosepipe use. "Consumers must also play their part in making responsible decisions," said Thompson.
The Energy Saving Trust estimates that if every household in the UK took just one minute off one shower every day, it would save £215m in energy bills a year nationwide – and a significant amount of water.
Reducing consumption is only one part of the puzzle, Jones also raised the problem of leakage, which is driven by a number of factors including the condition of pipes and companies' operational strategies, such as how they manage water pressure.
Saving water requires more than stopping hosepipe use.
Studies in Cape Town have reportedly demonstrated that pressure management in urban water distribution networks can be a cost-effective way to extend a system's life and reduce water leakages, which they estimate to account for up to 70% of total water losses.
Some leaks are inevitable, as pipes wear out under the strain of daily usage. Small leaks can be difficult to detect and others may be expensive to repair, either way, achieving a leakage level of zero seems to be an impossible task – and one that relies heavily on accessible, accurate data.
Cape Town's capacity to accurately measure its drinking water production, as well as its dam levels, allowed the city to set a daily water usage target – while communication stressed the need for residents to take measures in reducing their daily water consumption.
Thompson argued the industry's next push for sustainability should focus on education and product innovation.
The panel agreed that innovation is essential. However, due to a lack of installers in the industry – and existing installers typically defaulting to products they are already familiar with – encouraging consumers to make sustainable choices is key.
"There are going to be things like mandatory water labels, defined water flow rates on showers as well as flush rates on toilets, and that's going to affect your choice and your availability to provide that value-add for your business," argued Reynolds.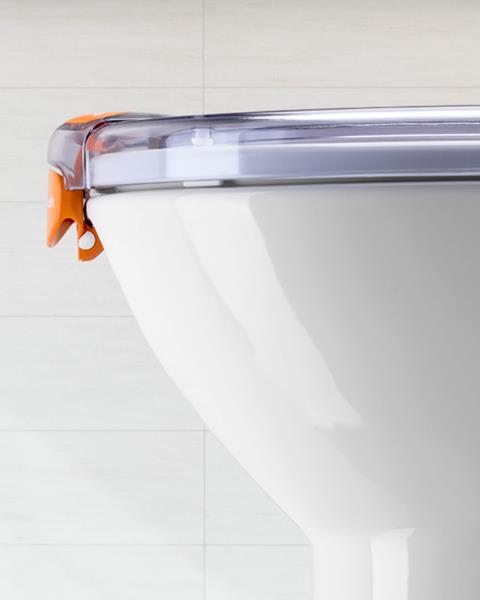 BMA, which raised a concern about stifling product innovation, argued for an overall water efficiency approach, rather than a fittings-based approach.
The overriding message from the discussion was that with a large percentage of water consumption taking place in the bathroom, there is an onus on the sector to help tackle the issue.
Lecico aimed to foster dialogue around the future of the industry, as well as introduce its new range of sanitaryware and bathroom furniture. Foley also introduced partnerships with two organisations in a bid to push the company's sustainability agenda.
The first is Propelair, a cleantech company which produces what is claimed to be the world's lowest water flush WC. According to the team, 48% of water waste in commercial buildings occurs in the toilets – and their compressed air flushing technology is said to remove contaminants and reduce water consumption from the conventional four litres a flush to 1.5 litres.
Lecico also announced a joint venture with recycled materials specialist Repeat Materials, which involves a sustainable range of bathroom panel solutions. The range includes recycled shower trays and shower walls reportedly containing at least 75% recycled content.