Wayne Early covers some unanswered questions from our Housing Today Live session on unpacking building services specification

In light of recent changes to building regulations and the heightened importance of sustainability, including the growing significance of the retrofit agenda, it is more important than ever for professionals in the industry to stay up-to-date on best practices for specifying building services.
During Housing Today Live, we held a session focused on unpacking building services specification in residential buildings. Our speaker, Buro Happold's Wayne Early, explored the regulatory landscape and how it affects the specification process in residential buildings. Early also examined the latest trends and innovations in sustainable design, including strategies for reducing energy use, increasing efficiency, and improving indoor air quality.
At the end of the session, there was time for a short Q+A. However, due to the high volume of questions that were submitted by attendees, Early kindly agreed to answer a few additional questions below.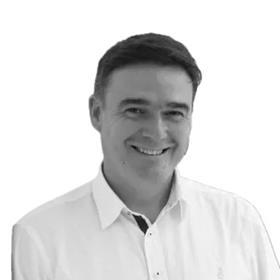 What are the main considerations with designing services for residential buildings when the client has a high-level requirement for wellbeing?
This is impossible to answer in a single sentence and would require a webinar all of its own. But key components to consider for wellbeing include: air quality, daylight, temperature and humidity, water quality, acoustics and noise, minimising pollutants, green spaces and places to relax and take some time out.
When using a fabric-first approach, what can be repurposed, particularly in light of increased building safety regulations? Can you reuse building services components?
It is very difficult to repurpose building fabric unless it is made from metal or stone/concrete which could be reused as aggregate. Building services components could unlikely be reused as there may be warranty issues, however a lot of building services components can be recycled, for example copper pipework is very valuable and can easily be recycled, steel pipework and to a lesser extent sheet metal ductwork can also be recycled. Breaking down equipment into its component parts allows for easier recycling.
Any suggestions on how to reframe improvements to clients who value capital expenditure budget over operational expenditure savings?
This is a very difficult one to square off given how tight the new regulations have become. The best way to save capital expenditure over operational expenditure is to improve your fabric as much as you can. Reduce glazing (smaller windows), reduce expensive details which require complex thermal bridging, avoid winter gardens, avoid transfers, and make the structure as simple as possible.
If you had one takeaway on this topic, what would be your key takeaway?
Reduce carbon emissions, both embodied and operational, at the earliest possible stage. It is cheaper to design things out and spend a little more money upfront continuously refining designs than to plough on with an unfinished design as this will end up costing a lot more in the long run.
Postscript
You can watch the full session on demand here.