The association's report offers advise to government and industry on the future of HVAC technologies, including key recommendations to make the transition to net zero a success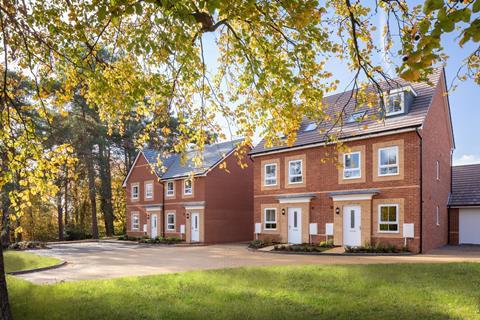 A new report to help inform the government's development of the Future Homes Standard has been released by the UK trade association the British Electrotechnical and Allied Manufacturers Association (BEAMA).
Expected to come into effect for all new homes from 2025, the Future Homes Standard will pave the way to net zero in the residential housing sector by ensuring all future homes are net zero ready.
According to the UK trade association for manufacturers and providers of energy infrastructure technologies and systems, Net Zero Ready Homes are wired for future renewable energy systems, so that when homeowners are able to invest in energy-efficient technologies, they can do so without the need for retrofitting.
Reducing the nation's housing stock's dependence on non-renewable energy is not only a sustainability requirement but also an effective way to tackle rising energy costs.
However, there are gaps in the take up of renewable technologies, including a low uptake of heat pumps despite the high availability.
Through the next stage of the Future Homes Standard consultation, there will be a requirement to future proof all new dwellings with low carbon heating, high performing fabric specification and a complementary ventilation strategy which will focus on the assured health and wellbeing of occupants.
BEAMA's Future Homes Standard Phase 1 Impact Report has laid out a framework to prepare for the changes, focusing on a range of technology options best suited to a variety of dwelling and occupancy profiles.
The report acknowledged the majority of technology solutions already exists and therefore focuses on the specific enablers that will support their inclusion within future homes.
Subjects such as design, installation and commissioning competency; the necessity to undertake a steep evolution in SAP's building modelling capability; and the challenge of preparing consumers for a new way of living, are all covered within the report.
Howard Porter, BEAMA's chief executive officer, said "Through this report we are seeking to open a path towards collaborative discussion with, not only government, but also the wider construction industry. This is the first phase of a two-step report focussing on new build compliance, with the second half of the report planned when we can complete BETA SAP 11 modelling."