Housing Today has launched a new cross-sector campaign looking at what the government and housing development industry needs to do to help us build more than 300,000 homes year, explains Carl Brown
"Boris the Builder," the BBC proclaimed in June 2020 as the prime minister sought to get Britain building again after the end of what turned out to be the first of three covid-19 lockdowns.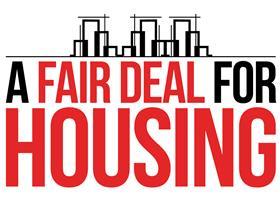 Donning the mandatory hi-vis jacket and hard hat, Johnson bemoaned the "chronic failure" of the British state to build enough homes. He promised to bring forward "the most radical reforms of our planning system since the end of the Second World War".
This, coupled with the Conservatives' 2019 manifesto pledge to build 300,000 homes year by the mid-2020s, may have given the impression that the omens were good for those wanting to get on and build more homes.
Just two years on, though, any positive feeling generated by those speeches and pledges is surely evaporating. Indeed, it feels now as though we may be at a crossroads when it comes to housebuilding in this country.
This month Johnson said he no longer could "give a cast-iron guarantee" that the government is "going to get to a number [of new homes] in a particular year". Housing secretary Michael Gove has also been back-tracking, suggesting the government is not bound solely by its own manifesto target.
Spooked by concerns over inappropriate development that were a factor in last year's by-election defeat to the Liberal Democrats in Chesham and Amersham, the government has ditched the bulk of its "radical" planning reforms, including those for a zonal system to classify land for growth and mandatory local housing targets.
Its new approach, with a focus on local design codes and street votes, has raised suspicions that the forthcoming Levelling Up and Regeneration Bill has been designed to placate the NIMBYs. This, along with the confusion over the new reforms, has led to at least 14 councils ditching or putting on hold their local plans.
In watering down reform and downgrading its topline housing target are ministers turning their backs on housebuilding? If so, they are doing it just as things are about to get incredibly tough for housebuilders, housing associations, councils and institution-backed developers.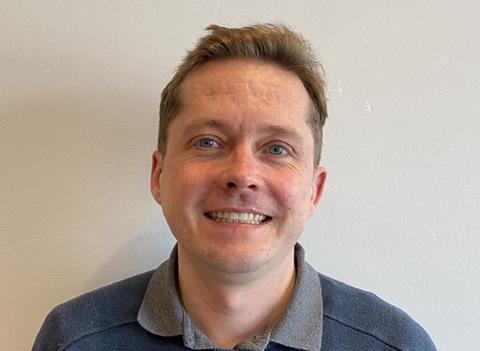 To date, rampant cost inflation has been largely offset by rising house prices, but the market is widely expected to slow down, and arguably already has begun to do so. This will mean housebuilders feel the impact of inflation much more.
You can see the nervousness among investors with the sudden dip in share prices of listed housebuilders this month after property website Rightmove's price forecast was lower than expected.
On top of a slowing market, housebuilders are faced with bills for building safety remediation works from various sources. In many cases housebuilders will be paying to fix problems that were not of their making.
Everybody agrees that leaseholders should not have to pay remediation costs, but surely the "polluter pays" principle should apply fairly to all parts of the industry – including product manufacturers – not just the easy targets? Make no mistake, this estimated total cost of £8bn will hit housing supply.
Similarly, extra regulations in the form of nutrient neutrality rules are being applied to new developments, even though there is an agreement that new homes are not a major factor in causing the problem.
Many housing associations – which, lest we forget, build one in four new homes – are now understandably scaling back development to focus on a plethora of issues with existing stock, including building safety, decarbonisation and home standards.
Housing associations also face a lack of certainty around rent-setting post-2025, with a grant that is not index-linked and uncertainty over the Right to Buy extension. The proposed replacement of Section 106 – through which housing associations and institution-backed, for-profit providers forward purchase affordable housing allocations – also creates uncertainty over valuable sources of investment into housebuilding.
Housing Today believes that now is not the time for the government to turn its back on housebuilding. It should not give up on increasing building to 300,000 homes a year and beyond, particularly as – according to research commissioned by the National Housing Federation and Crisis in 2018 – 340,000 homes a year are needed until 2031 to fill a 4 million home shortage in England.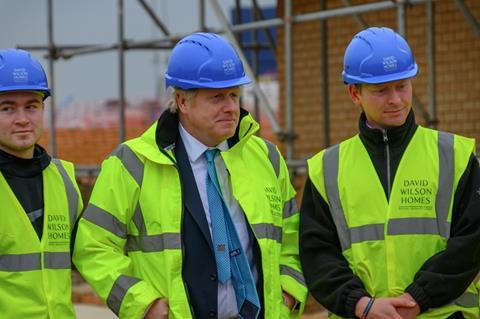 Our Fair Deal for Housing campaign will look at ways we can really get Britain to "build back better" in order to help hit the 300,000-home target. As a starting point, we are looking at how to better resource the planning system, to incentivise housing associations to build, to bring forward land for SMEs and to ensure new regulations and levies are fair on the industry.
Over the coming weeks and months we will be exploring the issues that are affecting housing development across the country and we will be looking at how a fairer package of support and policy measures for the industry could work.
We believe that, with the right commitments from government and the industry, we can build more homes and help the government to meet its objectives to "build beautiful", improve quality and safety, boost home ownership and level up the UK.
If Johnson's government can re-commit to housebuilding with conviction and bring forward such a package of incentives to help developers, then the Boris the Builder tag might not sound quite as detached from reality as it does right now.
Carl Brown is head of content at Housing Today
A Fair Deal for Housing campaign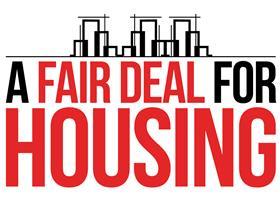 Housing Today believes the government should not back away from its manifesto pledge of building 300,000 new homes a year by the middle of the decade. We badly need more homes and a lack of supply is a major factor in creating problems of affordability for both buyers and renters.
Over the next few months, Housing Today will be exploring potential solutions to help us ramp up housebuilding to 300,000. These are likely to, include different ways of working, funding asks of government and policy ideas that could boost housebuilding.
We want to hear from you: what do you think can make a difference at a policy level?
What can the industry do better?

We believe that, with the right commitments from ministers and the industry, it is possible to build more homes and help the government to meet its objectives to "build beautiful", improve quality and safety, boost home ownership and level up the UK.
Click here to find out more about the campaign
Our backers: