Adelard shares its approach to building safety case assurances
The housing sector is undergoing a systematic change to how it manages safety, following the tragic events at Grenfell Tower in 2017 and the subsequent changes made by the UK government to implement the recommendations set out by Dame Judith Hackitt.
New regulations post-Grenfell - such as the Building Safety Act 2022 – now require landlords to demonstrate that building safety risks to residents are being managed and reduced as far as possible. Building safety covers those risks to residents that can result in multiple fatalities – in particular, risks of fire spread and structural collapse.
"It is essential that this industry now works to implement a truly robust and assured approach to building the increasingly complex structures in which people live."

Building a Safer Future: Final Report - Dame Judith Hackitt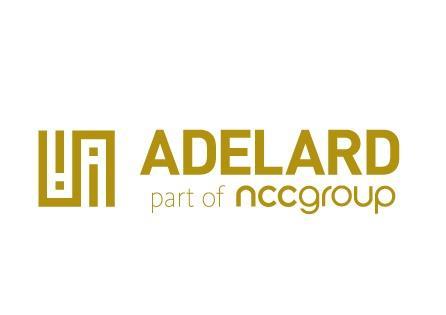 This assured perspective conveyed by Hackitt and put in place by the Building Safety Act 2022 is a step change in approach, moving beyond a merely compliance-focused viewpoint towards that of system safety.
The act has made ground-breaking reforms when it comes to giving residents and homeowners more rights, power, and protection, being able to raise concerns and have their voices heard and it seeks to create a lasting change, making clear how residential buildings should be constructed, maintained, and made safe.
Driven by the Hackitt report, industry responses such as PAS 8673 on building safety competencies, and the new regulation, there is an accompanying cultural shift underway in the housing sector from compliance-based approaches to safety towards a more holistic system safety viewpoint. This system safety approach requires building owners to be able to demonstrate that they have a real understanding of building risks and how they are being managed.
The new Building Safety Regulator has defined key milestones for building safety adoption:

New requirement to develop a safety case for higher risk buildings
As required by the Act, the new safety case approach is a key mechanism by which landlords and homeowners will demonstrate how they have identified, managed, and controlled potential hazards and risks within their buildings. They must present safety case reports at regular intervals to the regulator to demonstrate that such risks are being effectively controlled and managed.
A safety case is the robust "safety story" that explains why a building is acceptably safe for residential occupation. It presents key safety claims of what is achieved by the safety arrangements for that building, and how risks have been systematically identified, assessed, and managed over the life of the building.
To make the safety story robust and defensible, often it is presented in the form of a explicit, structured safety arguments with evidence to communicate the story. In the gaps between the safety argument, we want to make and the safety argument we can support with evidence; a safety case approach helps us identify systematic improvements to our safety arrangements.
Adelard's safety case offering and tool
Risk management specialist, Adelard, is supporting landlords to meet these incoming requirements and develop a robust safety case approach; serving their clients with mentoring and guidance on how to meet incoming regulations, software tool support, and reviews of their existing processes and safety management arrangements.
Adelard's industry standard software tool - the Assurance and Safety Case Environment (ASCE) - is a widely adopted commercial tool for the creation and management of safety and assurance cases. It helps to reduce risks by communicating the safety status of the building system by means of a robust safety argument and evidence.
ASCE presents an integrated view of the required safety related information about the building and the management processes that implement the safety program. Having the ability to view the entire safety argument helps to identify issues which may need further attention to minimise risk in the future. From this safety case, landlords can generate a safety case report for approval, review or sharing with external stakeholders, such as the regulator.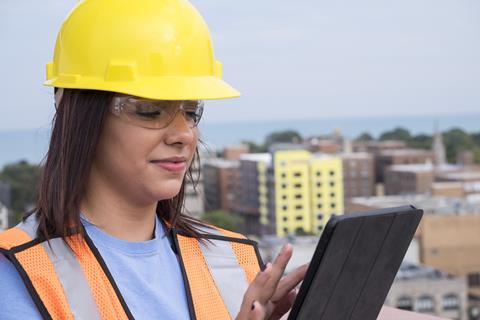 With the Building Safety Act 2022 now in place, the housing industry is in a transition phase to a safety case approach. Developing competency of system safety as it applies to higher risk buildings is a key challenge for the sector, but this is an important component to raise the level of safety capability so that the safety of these buildings can be explicitly owned by landlords and effectively communicated and managed.
Adelard's safety case approach is to work collaboratively with landlords and the wider housing sector, providing advice, training and guidance on system safety, safety case thinking and how these concepts can be practically applied to building safety. This includes running and facilitating workshops and training with our customers to cover the design of safety cases, the identification of evidence, and to characterise gaps in existing safety arrangements. In this way landlords can start to develop their own competencies and safety case capabilities as they identify how their existing safety evidence will support the safety story.
To get started, Adelard will propose an initial safety case outline which can be adopted, developed, and populated by the landlord, referencing existing evidence to underpin the safety story.
Adelard has been working with Clarion housing group for several years to help develop their safety case approach. Together, they developed a draft safety case for one of Clarion's higher risk buildings, which presented a supporting argument that the building is acceptably safe for residents to occupy and use. In turn, Adelard increased Clarion's capability to develop and maintain safety cases for the management of their higher risk buildings.
"As a responsible landlord, the safety of our residents has always been our number one priority. The findings of the Hackitt report have encouraged a new way of thinking about high-rise building safety and advocates the need to consider buildings as complex systems and to provide periodic safety cases that demonstrate building safety is being maintained. This new approach is a challenging mindset change within the sector and this was one of the reasons we reached out to the specialists at Adelard to help us with this undertaking."

Ian Morrison – Clarion Director of Property Services
Building on expertise of safety cases in other sectors
The shift in how safety cases are being applied in the housing sector is relatively new, however, Adelard's expertise in this area draws from its many years of experience within nuclear, healthcare and rail sectors, amongst others.
As an example of applying safety case expertise in the rail sector, Altran UK - a specialist rail provider - enlisted Adelard to present a clear safety argument covering engineering management, development of products, alongside the expansion of generic safety cases. From this base, Altran UK developed the ability to set up structured arguments and evidence throughout London Underground's Jubilee and Northern Line projects spanning from 2002 to 2014.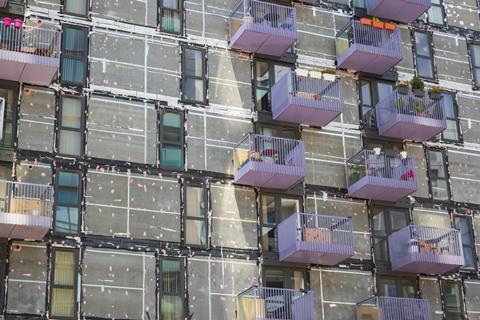 Within the civil nuclear sector, Adelard researches and develops approaches for the assurance of computer-based systems and supports the industry using the claims-arguments-evidence approach to develop safety cases.
This has included contracts with the Control & Instrumentation Nuclear Industry Forum (CINIF), EDF Energy, AWE and Urenco.
Adelard also regularly undertakes independent assessments of smart devices for use in power plants. A key tool for some of these assessments is the Emphasis tool, which is maintained by Adelard. This allows assessments to be recorded, and evidence maintained.
New infusion pumps in the medical sector require a safety case as part of the US Food and Drug Administration (FDA) 510(K) submission process. Adelard regularly supports manufacturers in providing training, consultancy and the ASCE software tool to develop a safety assurance case and achieve successful submission to the regulator.
To find out more
Adelard - part of NCC Group - is a safety, security and compliance expert preparing the housing sector for change.
Visit the Adelard website for more information on how Adelard can help you to meet the challenges of the new building safety regulations.