Hearing came after high-profile failures in MMC sector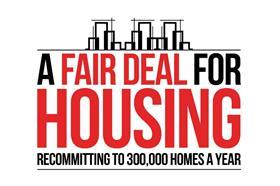 The government cannot deliver on its housing targets without supporting category one modular building, the chairman of TopHat has told the House of Lords.
At a Built Environment Committee hearing on recent failures in the modern methods of construction (MMC) sector, Carl Leaver said the shrinking labour market meant it would be impossible to build 300,000 homes each year without industrialisation of housebuilding.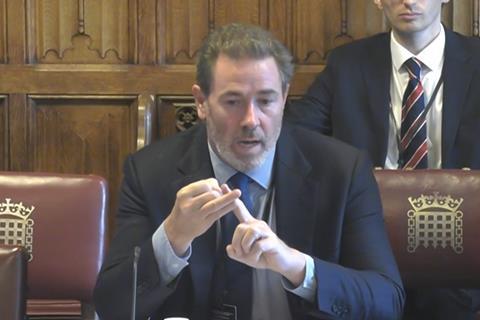 "I would say that without category one modular there is absolutely zero chance of building 300,000 homes in this country – I mean zero," he told peers on Tuesday.
Category one is a form of MMC in which three-dimensional units are manufactured in a factory and transported and combined on site to create a home.
Leaver continued: "My evidence for that is we have never done it before […] and if you look at what is happening in the employment universe for traditional construction it is terrifying.
"Before the global financial crisis there were 2.6m employees in construction, today that is 400,000 less and of that, about 500,000 – so nearly 25% – are over 55."
He told the committee that the sector needed greater certainty in terms of demand in order to achieve the scale necessary to make a profit, noting that this was particularly true for category one because the factories are bigger and fixed costs are higher.
Comparing the potential of MMC to the automation revolution introduced to car manufacturing by Nissan in the UK, he questioned why the government has not given the sector greater financial backing.
"Nissan built that factory in the UK with hundreds of millions of pounds worth of government support. We have had none. We are trying to change a whole industry with private money," he said.
Leaver suggested that the government could assist this transition by ringfencing 10% of the Affordable Homes Programme for category one MMC and introducing stamp duty reductions for highly energy efficient homes.
Asked by peers about the recent high-profile failures of L&G Modular and Ilke Home, Leaver said both firms had taken on too much risk on groundworks in order to maintain volume through their factories.
Read more: Ilke Homes enters liquidation leaving £319m debts unpaid
Read more: L&G Affordable Homes falls to £7.5m loss
"Critical to the success of modular is that we get to scale and we have highly automated facilities – neither Ilke nor L&G were highly automated, incidentally […] if you have got scale and automation that means that these are really quite heavy investment and to pay back on those investments you need consistent demand," he said.
"The biggest issue we have all faced since Covid is the stop-start nature of the customer base – so the people who actually want to develop houses and buy houses – and also the planning system, which is frankly very slow and dysfunctional."
"If you have a project that is stalled or cancelled, you have still got a factory and you have still got hundreds of employees that you have got to pay, so that consistency of demand is absolutely critical."
He added that it was unfair to judge the entire industry based on a few bankruptcies, noting that "when a traditional contractor goes bust, nobody says the whole of the contracting industry is going to go bust".
Leaver also said he was "extremely concerned" about initiatives within the Department for Levelling Up, Housing and Communities (DLUHC) aimed at creating standardised kits of parts for developers to use.
He said he understood the motive for standardised MMC for major public building projects, where the government is the client and wanted a large number of units "built the same way, with the same methodology, to reduce costs", but that such an approach was inappropriate for housing.
He suggested DLUHC was trying to go beyond regulating outcomes, such as heat and carbon performance, to set design standards down to how MMC homes are built and transported.
Leaver said this was akin to a "centrally controlled economy" and that design variety would be important for MMC to be accepted widely as a housing option.
A Fair Deal for Housing campaign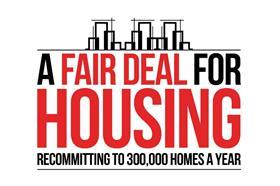 Housing Today believes the government should not back away from its manifesto pledge of building 300,000 new homes a year by the middle of the decade. We badly need more homes and a lack of supply is a major factor in creating problems of affordability for both buyers and renters.
Over the next few months, Housing Today will be exploring potential solutions to help us ramp up housebuilding to 300,000. These are likely to include different ways of working, funding asks of government and policy ideas that could boost housebuilding.
We want to hear from you: what do you think can make a difference at a policy level?
What can the industry do better?

We believe that, with the right commitments from ministers and the industry, it is possible to build more homes and help the government to meet its objectives to "build beautiful", improve quality and safety, boost home ownership and level up the UK.
Click here to find out more about the campaign
To contribute ideas to our A Fair Deal for Housing Ideas Zone database, click here.
A Fair Deal for Housing is part of the Building the Future Commission