Housing association reports 45% drop in surplus amid "challenging sales market"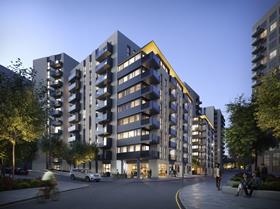 London developing housing association Catalyst has revealed its annual surplus fell by 45% on the back of a weakening sales market for its new homes.
Releasing accounts for the year to March 2019, the registered provider (RP) said its surplus dropped from £54.7m to £30m as the number of homes it built dropped slightly, to 560.
Chair Richard Brown said the drop in surplus – housing associations' name for profit – was "partly because of a natural pause in completions in several multi-year development schemes, and partly because of a more challenging sales market."
The accounts went on to blame the drop more specifically on a reduction in "first tranche and market sales", alongside "lower than anticipated surpluses from asset disposals due to unfavourable market conditions."
Brown added: "We are clearly seeing stronger headwinds on market sales and have slowed the rate of build on several schemes to match slower sales rates or switched tenures to affordable."
Nevertheless, Brown said the RP, which merged with Aldwyck Housing Group late last year, had made "good progress", increasing capital investment to £129.5m, improving customer satisfaction and demonstrating "continued balance sheet strength".
Catalyst is the latest association to report the effects of the weakening sales market in London. Late last month L&Q put new projects on pause as it assessed the market in the wake of Brexit uncertainty.
The release of its accounts came as it announced a deal with Transport for London to build approximately 500 homes on three tube station car parks in Harrow. The homes will be constructed around Rayner's Lane, Canons Park and Stanmore Tube stations.