Warrington-based housebuilder eyes rapid expansion through land acquisition strategy
Wain Group has reported a 60% increase in profit, citing a boost from increased selling prices due to the 'disparity' in the market between supply and demand.
The private housebuilder, which is based in Warrington and builds mainly in the north west, Severn valley and south west, reported pre-tax profit of £53.6m for the 53 weeks to 31 December. This was up on the £33.5m reported for a 15-month period to 27 September, which it used as a comparator due to an accounting period change.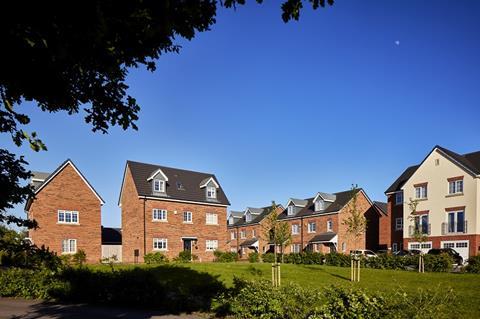 Wain reported a 6.6% increase in turnover to £276.6m and an increase in operating margin from 14% to 19.9%.
The housebuilder delivered 1,102 homes in the period, similar to the 1,126 in the previous, longer, period, meaning its build rate has increased. It is planning to up its development to 1,800 homes a year by 2026.
It said the growth in turnover reflected "the improved average selling price generated as a result of the continued disparity between supply and demand in the market as a result of the Covid-19 pandemic." It said increased prices had mitigated the impact of planning delays and labour and material shortages.
Will Ainscough, chair of Wain, said the groups' approach is based on "securing land and promoting it through the planning system" and it owns land with an estimated gross development value of £3.4bn.
See also>> Housing Today's Top 35 Housebuilders: exclusive data and analysis
See also>> Miller profit doubles in bumper covid bounceback results
"It is an old-fashioned approach to development, but we remain convinced that commercial strength is best achieved through effective land acquisition, "he said
The group's land and property development arm Wain Estates, previously HIMOR, reported a slight drop in annual turnover from £8.5m to £8.1m, however its pre-tax profit rose from £1.4m to £9.9m.
Wain Estates in March secured consent for Carrington Village, a 320-home scheme that forms part of a site formerly occupied by oil company Shell.