Cambridgeshire site to be bought in partnership with housing association joint venture Evera
Vistry has teamed up with four housing associations to buy a site for 680 homes in Littleport, Cambridgeshire.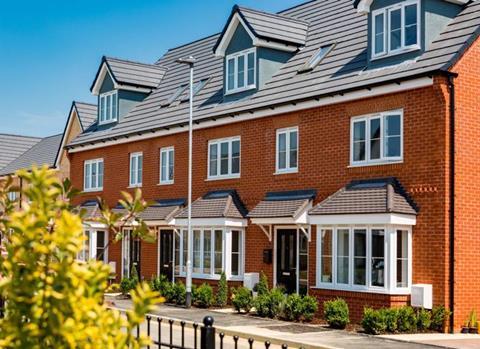 The housebuilder is to buy the 70-acre Grange Lane site with Evera, a joint venture created by housing associations Hyde, Flagship, Cross Keys Homes and Longhurst Group, and will work with it to build out the homes for sale and affordable tenures.
Vistry and Evera exchanged contracts with the landowner on the site this month and expect to complete the deal in February.
The site, which has outline planning permission, will be built out in a variety of home styles and include everything from apartments to four-bedroom houses.
Vistry, using its Bovis (pictured) and Linden Homes brands, aims to start work later this year, assuming approval of a reserved matters planning application to be submitted shortly. The first homes should be available for occupation by the end of 2022.
Verity MacMahon, land director at Vistry, said the firm was looking forward to building the development in partnership with Evera.
Rob Griffiths, chair of Evera Homes Executive Committee, said: "Acquiring the land at Littleport is a great opportunity for Evera and is testament to the relationships we have built with authorities and local landowners. I am very much looking forward to working with the Vistry team on this one."
Evera, set up as a limited liability partnership in 2018, said at the time that it was aiming to build 2,000 homes in the Cambridgeshire and Peterborough Combined Authority area. It is already building out a 36-home site near Huntingdon and is in the process of developing two more sites that it has bought.