Partnerships boss Stephen Teagle says firm is in conversation with other potential partners
More large-scale forward sale deals are in the works for Vistry, the firm's partnerships chief has said after the announcement of an £819m deal yesterday morning.
Stephen Teagle, chief executive of Vistry Partnerships said Leaf Living and Sage Homes' purchase of nearly 3,000 units was "unprecedented" in its scale, outside of RP-to-RP portfolio transfer.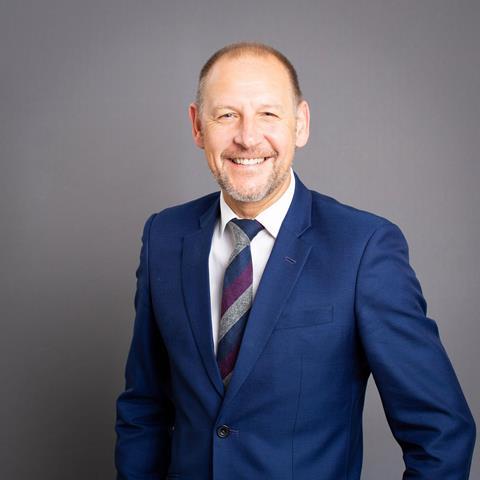 It is the first major agreement penned by the Vistry since September when it revealed it would combine its 8,700-home traditional housebuilding business with its partnerships business, newly bolstered after its £1.1bn merger with Countryside last year.
Speaking to Housing Today after the deal was announced, Teagle emphasised that while Sage and Leaf were already long-term partners of Vistry, the latest deal had come "following the announcement of our strategy not prior to the strategy".
He said such deals had been made possible because the firm's "ability to blend our house building and our partnerships land banks together has given us the opportunity to talk to our partners who are interested in large scale portfolios and forward visibility".
Teagle added that Vistry had "a number of other partners who are interested in looking at deals on a scale where you can capture these efficiencies", including traditional RPs, for-profit RPs and institutional investors.
Homes in the portfolio included in the Leaf and Sage deal are spread across 70 developments and are expected to complete within two years.
Teagle told Housing Today that Vistry hoped to hit its 20,000-home-a-year target, which would make it the UK's biggest housebuilder by some way, within the same period.
"This takes us towards that goal, because it allows us to deliver with pace confident that our partners are able to draw down those homes as we build them," he said.
In the longer term, Vistry wants to build 25,000 homes a year. Barratt, currently the UK's biggest housebuilder, was targeting 20,000 homes a year until as recently as last year, but now expects its output to drop to 13,250 next year amid a market slowdown.
"There's been quite a lot of talk about the housing supply heartbeat getting weaker and weaker," said Teagle.
>>See also: Vistry to cut headcount by 200 in partnerships restructure
>>See also: Genius or folly? Why Countryside's decision to get out of housebuilding is causing a stir
"I think this shows that there is still very much a pulse on those who are looking to invest in the delivery of affordable housing and PRS."
Vistry recently wrote to contractors and suppliers to propose 10% price cuts on existing and future contracts and Teagle noted there had been "a lot of coverage" of these discussions.
But he said the latest agreement was an example of what the business can offer suppliers in return for those efficiencies.
He said: "This sort of deal really does allow us to sit down with our suppliers and supply chain and say 'well, here we are, you can see forward investment out here up until 2026-27. So, we'd like to discuss efficiencies with you, but the other side of the coin is we give you visibility'."