Blackstone proposal undergoing 'due diligence' before a formal offer is made
Shares in listed regeneration developer St Modwen have leapt 20% after private equity giant Blackstone announced that funds advised by it are considering making a formal offer to buy the business.
The "non-binding" proposal, made yesterday, to buy the firm in cash for 542p a share values the brownfield housebuilder and logistics developer at just over £1.2bn, which is a third higher than shares in the firm have on average traded in the last three months.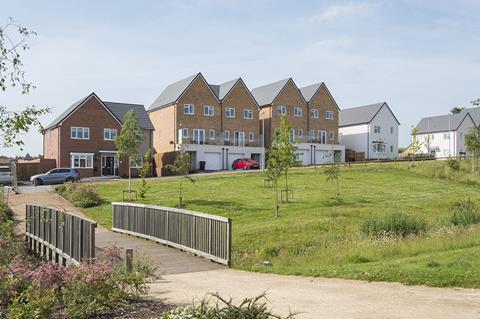 St Modwen said that if Blackstone followed through with a formal offer at that valuation, the board would recommend it unanimously to shareholders.
Blackstone said in a statement to the city that issuing a formal offer was dependent upon the successful completion of due diligence work which is already underway.
If it follows through, the proposed takeover by the Blackstone-advised funds will be the US-based private equity giant's latest foray into the housebuilding industry, after it set up affordable housing developer Sage Housing in 2017.
The firms said they were working together to complete Blackstone's "confirmatory due diligence" as quickly as possible, and St Modwen said any potential offer was not subject to securing additional financing.
However, Blackstone said in its statement that "there can be no certainty that a formal offer will be made even if the pre-conditions referred to above are satisfied or waived."
The statement made clear that the proposed offer was not being made by Blackstone itself but by "one or more of the investment funds advised by affiliates of The Blackstone Group Inc."
The 542p per share offer is 21.1% above St Modwen's Wednesday closing price, and 23.8% above the value of the firm's "net tangible assets", according to its latest results.
The news follows St Modwen falling to a £139m loss in the year to November following the impact of the first covid lockdown, which saw it suspend production for around nine weeks, on turnover of £342m.
About half of the firm's business is in the development of logistics and warehousing space, with the rest split between a 1,000-home a-year traditional housebuilding business and a strategic land and regeneration arm.
The business is now led by former Centrica boss Sarwjit Sambhi who joined St. Modwen as Chief Executive Officer last November.
More to follow…