Former Centrica exec given the role in the wake of Mark Allan's departure
A former senior executive at energy firm Centrica has been appointed chief executive of regeneration developer St Modwen.
The firm announced that Sarwjit Sambhi, the former chief executive of Centrica's Consumer division, will take up the chief exec role at St Modwen from November 2 this year.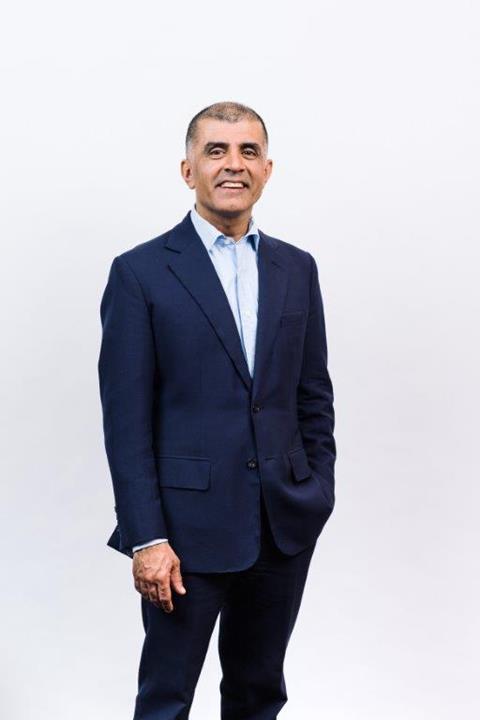 Sambhi (pictured, left) has been a Centrica executive for 19 years, taking various positions across finance, capital projects and renewable energy prior to his most recent job.
Sambhi's appointment follows the departure of St Modwen's previous chief exec, Mark Allan, to become chief executive of property giant Land Securities in April. Since then the business has been run by chief finance officer Rob Hudson on an interim basis.
In July St Modwen, which carries out both industrial and residential development, reported a loss of £135m for the half year to May 31, driven both by the covid crisis and a £113m downward revaluation of its land portfolio. Home sales declined from 411 units in 2019 to just 280 this year with revenue overall down by 30% to £121m.
Sarwjit Sambhi said he was "proud" to be joining St. Modwen. "It is a strong business with considerable opportunities to leave a lasting legacy by creating homes, establishing new communities and delivering high-quality industrial and logistics spaces," he said.
Danuta Gray, chair of St. Modwen, said: "Sarwjit's breadth of experience and proven leadership capability in a large and complex organisation strongly positions him to deliver St Modwen's stated strategy. The board believes he is a great fit for St. Modwen and well qualified to lead the business and develop the company for further success."