Stephen McPartland reveals his likely amendments to the Building Safety Bill
A ringleader of Conservative backbench rebels has outlined to parliament his proposed amendments to the Building Safety Bill, including a plan for compensation for buyers of properties with fire safety defects
Stephen McPartland, who previously led a rebellion against the Fire Safety Bill backed by 31 other Conservatives, today said leaseholders are "drowning in mountains of debt and properties they cannot sell."
He said that if the bill is not amended by the government in the autumn he will press forward with his own amendments.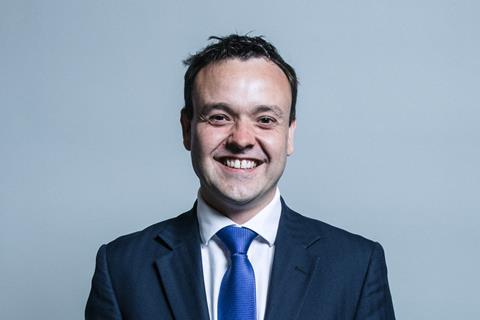 These include an amendment to expand a provision in the Building Defects Act 1984 to allow local authorities to compensate buyers of properties with fire safety or cladding defects.
He is also suggesting amending a section of the Building Safety Bill to allow a separate levy on new house building to raise money for fire safety remediation for existing buildings. McPartland will table amendments to ensure remedial works are VAT-free and that the government has to create an indemnity scheme to protect leaseholders.
See also: All our Building Safety Bill coverage in one place
McPartland said yesterday's announcement by the government that EWS1 forms are not required for buildings under 18m in height are just "weasel words" unless the government withdraws the January 20020 consolidated advice note which had the effect of the forms being applied to all buildings regardless of size.
He said the changes need to be put into legislation to "provide real practical support to leaseholders not just rhetoric."
He also said more clarity was needed. He said: "Does this mean buildings under 18 metres are no longer required to undertake expensive remediation costs? What about those builds that have already had EWS1 and are currently facing huge bills?"
Lucy Powell, shadow housing secretary earlier this month vowed to build a cross-party consensus to defeat the government.