Foreign secretary Liz Truss said "Whitehall-inspired" housing targets were "Stalinist"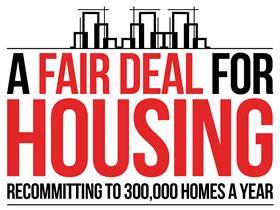 Tory leadership hopeful Liz Truss has said she would "abolish the topdown Whitehall-inspired Stalinist housing targets" if made prime minister, in an interview with a Sunday newspaper.
Truss said her plan would make it easier and quicker for developers to build on brownfield land in "opportunity areas".
But sector bodies immediately warned that abandoning central government housing targets would lead to less homes being built.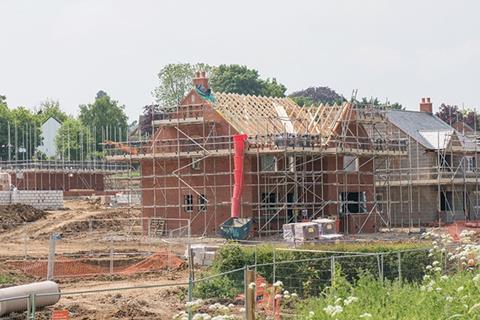 The foreign secretary, who was third after Rishi Sunak and Penny Mordaunt in the second ballot in the Conservative leadership race, told the Sunday Telegraph she would amend the Levelling Up Bill and replace centralised targets with tax cuts and reduce red tape in "opportunity zones".
The third ballot will see another candidate elimated from the race to become PM tonight.
"I want to abolish the topdown Whitehall-inspired Stalinist housing targets, I think that's the wrong way to generate economic growth," Truss said.
This would go against Housing Today's call for the Government to recommit to building 300,000 homes a year, from which the former housing secretary Michael Gove had started to distance himself before being sacked by outgoing PM Boris Johnson. It would also break a manifesto pledge from the 2019 election.
Rico Wojtulewicz, head of housing and planning policy at the National Federation of Builders, told Housing Today: "We'd build even fewer homes. Centralised targets exist for a reason. The minute we had housing targets the numbers of homes being built went up."
A Fair Deal for Housing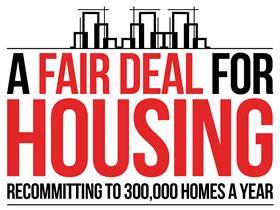 Housing Today believes the government should not back away from its manifesto pledge of building 300,000 new homes a year by the middle of the decade. We badly need more homes, and a lack of supply is a major factor in creating problems of affordability for both buyers and renters.
Over the next few months, Housing Today  will be exploring potential solutions to help us ramp up housebuilding to 300,000. These are likely to include different ways of working, funding asks of government and policy ideas that could boost housebuilding.
We want to hear from you: what do you think can make a difference at a policy level?
What can the industry do better?

We believe that, with the right commitments from ministers and the industry, it is possible to build more homes and help the government to meet its objectives to "build beautiful", improve quality and safety, boost home ownership and level up the UK.
He said Truss was a "politician looking to win votes, not solve the housing crisis". "She completely misunderstands the issue," Wojtulewicz said. "Localism can't solve a national crisis," he added. "Areas where housing is most affordable local authorities are broadly delivering above the minimum requirement. Where they are least affordable, a third of local authorities are not meeting the minimum demand requirement."
A spokesperson from the Home Builders Federation said: "If we are to provide the homes the country needs it is absolutely essential that local authorities are required to plan for the homes their communities actually require. Evidence is already emerging to show that local authorities are taking advantage of the uncertainty around future requirements and are withdrawing local plans and so threatening supply. Central government needs to hold local government to account to build the homes they need, or its overall housing strategy is doomed to fail."
Truss's comments came as the Times reported yesterday that both Truss and rival leadership candidate Sunak might drop the government's 'levelling up' policy if elected, with both said to be sceptical about the policy. The publication said cabinet ministers did not think 'levelling up' meant anything and was "toxic" to voters in the south.