Conservative housing spokesman says mayor turning London into a family-free zone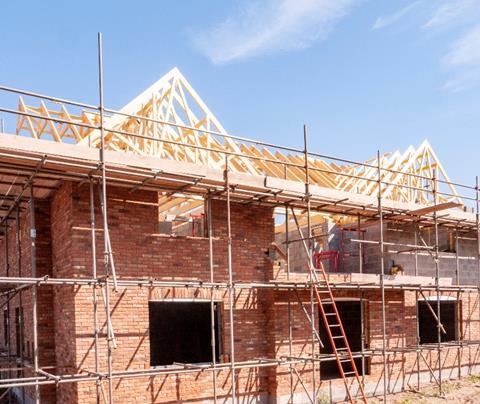 London mayor Sadiq Khan has been accused of failing to provide sufficient housing for families over the past year, as figures showed the proportion of GLA-funded starts of homes with three bedrooms or more fell by 40%.
Andrew Boff, housing spokesman for Conservative assembly members, said a 30% fall in the number of starts of GLA-funded homes with three bedrooms or more was evidence the mayor was "deprioritising families".
Figures from the London Assembly show that in 2017/18 starts of such homes reached 2,892, while in 2018/19 the figure fell to 2,005 from a total starts figure of 14,544, representing a 30% decrease.
Boff said a "severe lack of affordable decent-sized homes means that thousands of Londoners are driven out of our city as soon as they decide to start a family. Of those families which stay, far too many are in overcrowded accommodation.
"Lasting damage will be done to London if it continues to become a family-free zone. We desperately need thousands more homes which have three bedrooms or more."
Boff said the numbers were "shocking" and showed that raising a family in London had become "even more of an impossible dream under mayor Sadiq Khan.
"The proportion of family-sized homes started by the mayor has nearly halved over the course of just a year, with some boroughs, such as Richmond and Merton, being deprived of a single GLA funded family home in 2018/19," he added.
A spokesperson for the mayor said: "Government rules restrict how the mayor can use affordable housing investment in London, and these rules favour one and two-bedroom homes over family-sized ones.
"The mayor will keep making the case to ministers for more family-sized social housing, and last year he got more than three times the number of social rent homes underway than the rest of England combined."
The spokesperson said the start of 14,544 affordable homes in 2018/19 exceeded the 14,000-target agreed with government, "and more than in any year since housing investment was devolved to London".