Update shows strong improvement since chancellor's budget measures were announced
Housebuilder Taylor Wimpey has seen sales rise to exactly one home per site per week since the start of the year in the latest sign of a housing market rebound since the chancellor's spring budget at the start of March.
In a trading update to April 18, Taylor Wimpey said the firm was on course to meet financial expectations for the year, and had achieved net private sales per site per week of exactly 1.00, up from 0.90 for the same period in 2020.
The figure is also a sharp rise from the per site sales rate of 0.89 reported by the firm for the first two months of this year, when it announced 2020 results at the beginning of March. At that point it was behind the comparative period for 2020, whereas the new numbers put it significantly in front.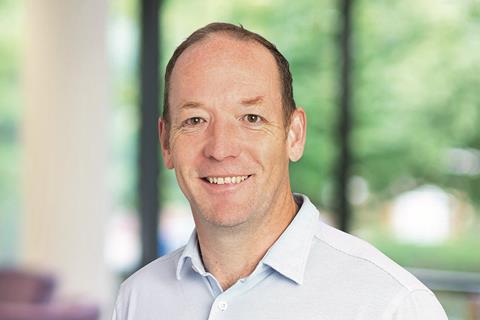 Chief executive Pete Redfern (pictured) said: "Customer demand for our high-quality homes remains robust and we are achieving a strong sales rate and building a healthy forward order book."
The firm's update said its order book stood at £2.81bn, up 5% on the figure from the same point last year, equivalent to 10,995 homes.
The firm said the demand for housing remained "resilient" and that the chancellor Rishi Sunak's extension of the current Stamp Duty Land Tax holiday and the announcement of the 95% Mortgage Guarantee Scheme in his March 3 budget statement "demonstrate that housing remains a priority for the UK Government."
The update from Taylor Wimpey comes after property portal Rightmove this week reported a 2% surge in house prices in the last month, in the wake of Sunak's statement, to their highest ever level.
Taylor Wimpey saw profit fall by two-thirds last year after it became the first housebuilder to shut down sites in the wake of the covid lockdown last spring. Redfern last month told Housing Today he did not regret his decision to close down sites, but that he believed he could have driven stronger performance in the business last summer when the market re-opened.
See Housing Today's two-part interview with Pete Redfern here and here