Chief executive tells Housing Today he took an 'honest decision' in 2020 to close sites, despite financial impact on business
Taylor Wimpey chief executive Pete Redfern has said that he stands by his decision to shut all Taylor Wimpey construction sites, taken a year ago this week, despite the dramatic impact on the firm's 2020 results.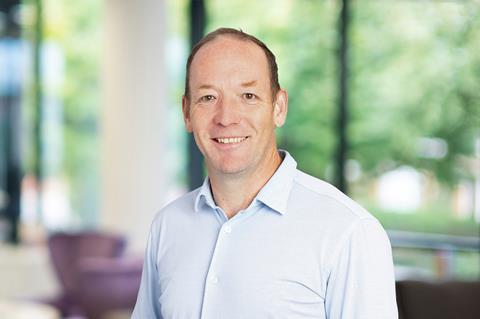 In an exclusive interview with Housing Today, Redfern revealed how Taylor Wimpey took the decision to shut all sites in a management meeting convened within half an hour of prime minister Boris Johnson's March 23 televised "lockdown" address.
The top-three housebuilder became, the next morning, the first to publicly declare that it was going to shut all housebuilding sites, a move which was followed by all other listed firms, bar Berkeley Group, in the days that followed.
However, Taylor Wimpey has paid the price financially for the move, reporting a drop in profit of more than two thirds for the 2020 calendar year, after completions dropped by nearly 40% to less than 10,000 homes.
> Interview: We were right to shut down so we could come back safer
Redfern also revealed that Taylor Wimpey took the decision despite knowing that the government was, in principle, happy for construction sites to remain open, as long as they could operate in a safe manner.
He said: "It was clear that it would have been next to impossible for us, with the nature of construction sites, with a subcontractor and a self-employed workforce, to just click our fingers and operate a new set of covid rules, while people going on with their day jobs. We didn't know what the new rules should be or were.
"Pulling off so we could come back safely later still feels like the right answer."
Redfern said the "momentous" decision was taken in the knowledge that financial targets for 2020 were going to be missed, because it was the "right thing" to do. He said: "We all watched the announcement, looked at the statistics, listened to the message underneath it.
"It may seem cheesy, but it is what it is. At those points you just have to take […] an honest decision based on your principles."
He said he did not regret the call, which was followed by a series of initiatives designed to tackle the fall out from the covid crisis, including furloughing staff, cuts to boardroom pay, assistance for supply chains, and making the firm's safe site working protocols public for other firms to copy.
Asked about the superior financial performance of Persimmon last year, which shut sites but kept staff working, enabling it to ramp up production more quickly in the aftermath of the lockdown, he said: "I'm really comfortable with the decisions we took being in line with our values, even if it may have impacted on our financial performance."
Click here to read the first half of our interview with Pete Redfern. The second half – covering the recovery period from lockdown – will be published next week.