PRS REIT reports pre tax profit of £44m as portfolio tops 4,000 homes
Listed suburban build to rent specialist PRS REIT saw its pre tax profit rise nearly threefold in the year to June as it almost doubled the number of homes in its portfolio.
The firm reported pre tax profit of £44.1m, up 169% from just £16.4m reported in the prior, covid-affected, year to June 2020.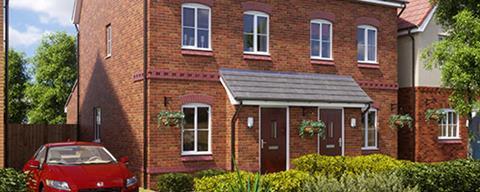 The business, which was set up by build to rent developer Sigma Capital in 2017 to develop a 5,000-strong portfolio of single family homes to rent, said it completed construction of 1,902 homes in the year, increasing the size of its portfolio to just under 4,000 homes.
In the first quarter of the new financial year it has already built another 307 homes, with 4,291 homes now built, and a further 764 contracted to be built.
The increase in homes meant the firm saw its rent roll rise to £26.6m in the year to June, double the £12.9m seen last year.
The rest of the profit figure is accounted for by a £39m increase in the valuation of the firm's housing portfolio.
Last month the business raised a further £55.6m from its investors to expand the ambition for its housing portfolio from 5,200 to 5,700 homes, which the firm says will deliver annual rents of £55m per year.
Steve Smith, chairman of the PRS REIT, said he was pleased with the continued progress of The PRS REIT. He said: "We have effectively navigated the ongoing challenges posed by the coronavirus pandemic, delivering almost 2,000 new homes in the year.
"Demand for our homes remains strong, and in a recent survey of customers 10 months into their tenancies, 96% of respondents reported that they were happy in their homes.
"The continued undersupply of high-quality, well-managed family rental homes means that we remain highly confident of long-term prospects for the Company."