Housing association to increase its own pipeline alongside managing L&G-built homes
Stonewater housing association aims to deliver 1,000 homes in 2020 as it seeks to ramp up its housebuilding activity across the UK.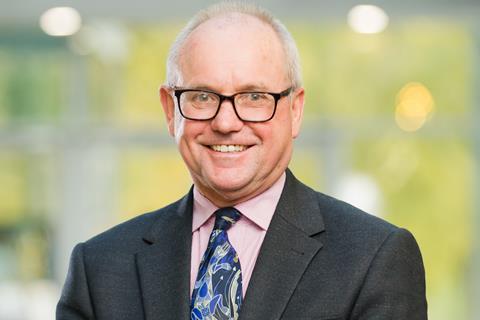 The group, which currently owns and manages 32,000 homes, mainly in the South-west and parts of the North of England, was recently named as one of 14 housing associations that will manage homes being built by Legal & General.
As well as expecting to be handed 1,000 L&G-delivered homes to manage every year, Nick Harris (pictured), the association's chief executive, said Stonewater planned to build 1,000 homes next year and from 2022 would look to deliver 1,500 annually.
Two-thirds of the new homes it builds will be for social or affordable rent, Harris said, with one-third to be offered under shared ownership.
Harris said Stonewater had seen strong demand for shared-ownership homes. "Three-quarters are sold off-plan and we see completions within 11 weeks. The mortgage climate is still good, with interest rates low."
But the housing association has been doing very few open-market sale deals, Harris said, after taking the view it was not an area the organisation wanted to be heavily involved in. "The proportion is negligible. Maybe 10 or 20 homes," he added.
Speaking about the agreement with L&G, Harris said the finance group had been looking for "good viability, good governance and a high quality of service delivered to residents".
"L&G was very clear that the services levels would need to enhance its reputation," he added.
Other housing associations on the L&G panel include Optivo, Great Places and Pinnacle.
Stonewater was formed at the end of 2015 by the merger of Raglan and Jephson housing associations.