Housing association raises cash for development days after £250m award under affordable homes programme
Housing association Stonewater has raised £250m from the bond market in order to help it build out a 6,250-home development pipeline by 2024.
The 34,255-home housing association secured the bond finance just days after its partnership with the Guinness Trust was awarded a further £250m by Homes England to build 4,180 affordable homes under the new affordable homes programme.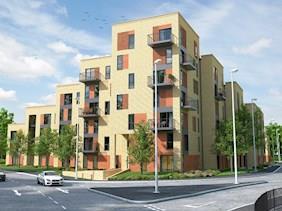 Stonewater said it was already on course to build 1,000 homes in the current financial year, twice what it built last year, and was set to build around 1,500 per year from 2023-24.
The money was secured by the organisation through raising a so-called "sustainability bond", which is a bond under which all of the cash has to be used to fund projects with demonstrable environmental or social outcomes.
Stonewater said the bond issue was oversubscribed, and resulted in a cost of debt of just 1.749%.
John Bruton, deputy chief executive and executive director of finance at Stonewater, said he was "delighted" to have secure the funding "on such favourable terms."
"Despite the challenging backdrop of the pandemic, we have taken significant steps in the past 12 months to refine our financial approach and ensure our organisation continues to support customers and meet housing needs," he said.
The news came as housing association giant Peabody announced it had extended existing loan agreements with bank Natwest, but that the funding came with caveats over environmental performance. The organisation said it had extended an existing £17.5m loan by more than £50m to £70m, allied to the delivery of sustainability targets under Peabody's new sustainability strategy.