Chancellor's energy efficiency VAT cut welcomed but more comprehensive package needed, argue industry bodies
Industry figures have said the chancellor's support for energy efficiency measures in yesterday's spring statement will not do enough to decarbonise the UK's housing stock or lower soaring energy bills for residents.
While figures across the housing and construction sector have welcomed the chancellor's decision to bring in a long-called for zero-rate for VAT for the installation of energy-saving materials such as solar panels, insulation and heat pumps on domestic properties, Rishi Sunak stopped short of setting out a co-ordinated programme to retrofit UK homes, as demanded by the government's own climate advisors.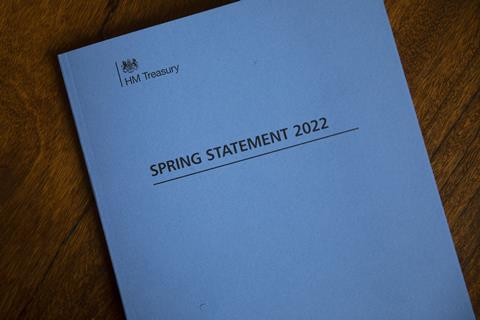 The government itself promised in its 2019 manifesto to spend £9.2bn on eco-upgrades to existing affordable housing, but last year scrapped its £3bn Green Homes Grant programme just a year after launching it, after spending just a fraction of the cash pledged and amid widespread criticism of its performance.
Yesterday Sunak also said he was bringing forward a business rates exemption for companies investing in green technology, such as solar panels and battery storage, which was originally not due to come in until 2023.
Julie Hirigoyen, chief executive of the UK Green Building Council, said yesterday's measures were a welcome "first step" which the UKGBC had called for, and which sent a "useful signal" to industry and households.
Interested in the decarbonisation of housing stock?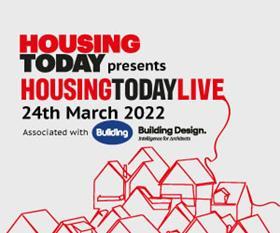 Join us for our free-to-attend session "Private vs social housing sector - Challenges to decarbonising the UK's housing stock " as part of Housing Today Live tomorrow (24 March) at 2pm.
Join Housing Today assistant editor Carl Brown as he explores the topic with Wates' Amy Smith, Igloo's Chris Brown, Daikin's Ryan Philip and Nick Huston, as well as Turner & Townsend's Kore Mason.
You can find out more details and register for free here
However, she added: "The major barrier to large-scale action to upgrade the country's draughty homes is still the Government's lack of serious funding, financial incentives and a national plan.
"This should start with fulfilling the 2019 election promise to spend £9.2bn on existing successful schemes for low income and social housing. We need to see an expansion of the small-scale Boiler Upgrade Scheme, a successor to the Green Homes Grant Scheme and long term financial drivers such as a green stamp duty."
RIBA president, Simon Allford, said it was "positive" to see the Treasury promote energy efficiency. However, he added: "The Government must now build on this. Decarbonisation and fuel poverty reduction both rely on a comprehensive national retrofit strategy with long-term funding and incentives. Today's measures signal progress – but efforts must be rapidly scaled-up."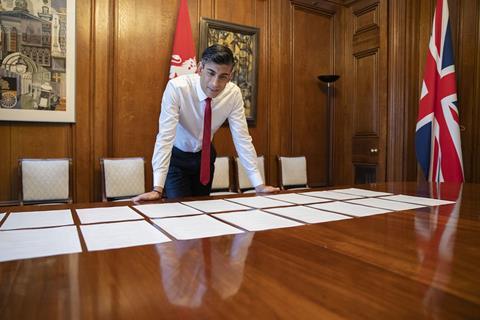 Brian Berry, chief executive of the Federation of Master Builders, which represents many SME housebuilders, gave much the same message. He said: "This VAT cut will provide a much-needed boost to local builders operating in the retrofit market. The Government now needs to build on the VAT cut and implement a long term national retrofit strategy to provide business certainty."
Nicholas Harris, chief executive at housing association Stonewater, said: "The cut in VAT when investing in energy saving measures recognises the need for immediate action to make homes more fuel efficient.
"However, housing associations like Stonewater with well advanced plans to retrofit homes at scale need funding from government and clearer policy direction on sustainable energy solutions.
Trevor Morriss, principal of housing architect SPPARC, said he was "pleased" to see Sunak's measures, but added: "I am concerned that this seems to be a reincarnation of the failed Green Homes Grant. If the government invested the same amount they are spending on the Palace of Westminster refurbishment into low-carbon heating solutions and insulation, almost 19 million homes could be upgraded by 2030.
The government's net-zero advisor, the Climate Change Committee has found that 14% of UK emissions come from the UK's 29 million homes, and that progress on reducing emissions has stalled. A report published in 2019 found there was no way of the government meeting the UK's legally binding climate change targets without "the near-complete elimination of greenhouse gas emissions from UK buildings", which would require the Treasury to treat the retrofit of homes as a major UK infrastructure priority.
Niamh O Regan, researcher at the Social Market Foundation, welcomed the VAT cut, saying that insulating homes was a good way to protect households from the cost of living crisis while lowering carbon emissions.
She said: "The duration of this relief signals confidence to industry where previous schemes have often been too short-term and unsuccessful. But in practice, it is unclear if a relief of £50 million a year is any way near enough for a country where most homes are drafty, leaky, and reliant on gas heating. With the Energy Independence Strategy expected next week, the Chancellor now has the chance to take these measures one step further to drive the UK towards cleaner, cheaper energy."