Campaign group says plan was adopted under 'enormous pressure' from housing secretary
A group of environmental campaigners has launched a legal challenge to plans recently agreed by South Oxfordshire council for construction of more than 23,000 homes over the next 15 years.
The residents' group, calling itself the Bioabundance Community Interest Company, said it was challenging the council's recently adopted local plan, approved under pressure from housing secretary Robert Jenrick, on the grounds that it did not adequately consider the effect of the housing on climate change.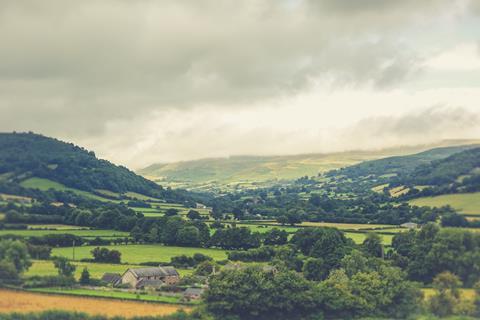 The plan sets out targets to build 23,550 homes in the district by 2034 and was adopted following a council vote in December.
Ian Ashley, director, of the Bioabundance Community Interest Company said the plan would "destroy the countryside and a large part of the green belt around Oxford", while Dr Sue Roberts, director of Bioabundance, said the plan "grossly over-provides for housing".
She added: "Unneeded housing is no rationale for worsening climate breakdown and the collapse of the natural world."
The plan was originally drawn up by the council's former Conservative-led administration and was designed to fulfil its part in hitting regionally-agreed housing targets across Oxfordshire. The council pledged to think again after a new joint Green and Liberal Democrat administration was voted in on an anti-development mandate in 2019, but the housing secretary threatened to take over the plan-making process if the plan was not adopted by the council in its original form.
Bioabundance said Jenrick had been named as an "interested party" in the legal action. The group said it will challenge the local plan on three grounds: that the vote to adopt the plan was taken unlawfully under duress from the government, not considering only planning outcomes; that the calculation of the housing numbers by the plan inspector was too high; and that inadequate regard was paid by the plan to the impacts of housing numbers on climate change.
Tom Short, a solicitor at Leigh Day acting for Bioabundance, said the group was concerned the plan had been "forced through under enormous pressure from the secretary of state".
He said: "It is important that decisions of local authorities that have significant ramifications for the environment for years to come be taken in a free and fair manner, not dictated by central government as appears to have happened here."
South Oxfordshire District Council confirmed in a statement that it had received a challenge by Bioabundance to the council's decision to adopt the Local Plan 2035. It said: "We will be responding accordingly but we can't comment further at this stage as this is a legal matter."
A spokesperson for the ministry of housing, communities and local government said the department "cannot comment on ongoing legal proceedings".