3,000-home private rented sector firm to develop in Havering and Barking
Listed private rented housing specialist Sigma Capital has announced its first foray into the capital with the purchase of two development sites worth nearly £50m.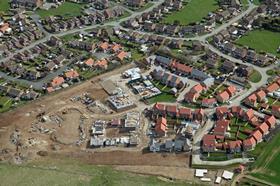 The two sites are an 80-unit scheme on the Beam Park regeneration project in Havering, and a 77-home scheme at Fresh Wharf close to Barking town centre.
The firm told the city the combined gross development value of the two schemes was £43.8m. The schemes will see it work alongside Countryside Properties and L&Q New Homes at the Beam Park scheme and with Countryside Properties and Notting Hill Developments at Fresh Wharf.
They will represent the first time the business, which has built 3,000 homes for rent outside the capital, has brought its "Simple Life" rental brand into greater London.
Graham Barnet, CEO of Sigma Capital Group, said it was "an exciting first step for the company into a new key geography."