Simon Clarke says Tories 'can't out Nimby' the Lib Dems amid warnings of political apocalypse without more homes
Senior conservatives have called on the government to reverse its decision to water down local housing targets in the wake of poor local election results that saw Tories lose key councils despite delaying controversial local plan proposals.
Michael Gove's own constituency authority, Surrey Heath, was among a number of home counties authorities to fall to the Liberal Democrats in last Thursday's poll, despite the authority having paused its plan-making efforts in the wake of the government's planning policy climbdown.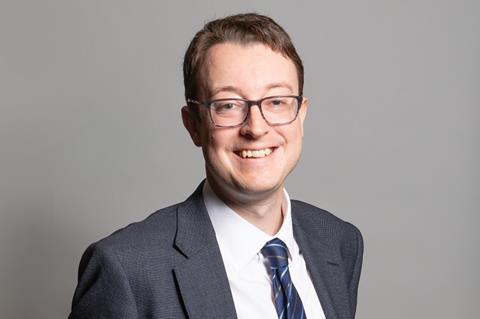 Simon Clarke, Gove's short-lived predecessor as housing secretary under Liz Truss, said the Conservative Party needed to realise that it "cannot out Nimby, the Liberal Democrats and the Greens" and needed to urgently change tack on housing.
His comments follow on from Gove's decision to cave in to backbench pressure on housing targets in December and launch a reform of national planning policy designed to make it easier for councils to avoid having to meet local housing need numbers.
Clarke told the BBC that: "In these results, there is one thing that stands out above for others for me, and that is that we cannot out Nimby the Liberal Democrats and the Greens, and one aspect of policy that does need to change and change as a matter of urgency is housing policy."
He said the government needed to "get back to building the homes that people need", instead of "trying to pander to the public's worst instincts on this question". He said that "dropping those [housing] targets was a major mistake", and called on the government to intervene to fix the nutrient neutrality crisis and plough resources into local authority planning departments.
Gove's Surrey Heath authority was just one of a number that fell to the Liberal Democrats, with the Tories losing control of six councils to the party, of 48 lost overall. The Lib Demas gained a net 12 councils, Labour 22, and the Greens one, with a balance of 13 more falling into no overall control. In total the Tories lost 1,061 seats, according to the BBC.
The decisions by authorities such as Horsham, Swindon, Hertsmere and West Suffolk to delay local plan making efforts was seemingly not enough to stop Conservatives losing control in these authorities. However, in other areas where plans had been delayed, such as Epsom and Ewell, Mole Valley and East Devon, the incumbent party was re-elected.
The Conservatives lost the Royal Borough of Windsor and Maidenhead to the Lib Dems following controversy over local housing targets, which involved plans to build on a local golf course. Lib Dem leader Ed Davey denied on Friday that his party had won the seat by being "anti-housebuilding".
>> See also: Steve Morgan interview: its like the government wants to destroy the industry
>> See also: UPDATED: List of councils to have delayed plan-making since Gove's targets U-turn
>> See also: Warning of complete collapse in local plan-making after Gove reform announcement
Former Conservative housing minister Lord Barwell, previously chief of staff to former PM Theresa May, added his voice over the weekend to calls for the government to change tack on housing. He said on Twitter that the current government's focus was right in general but that the housing policy was "indefensible".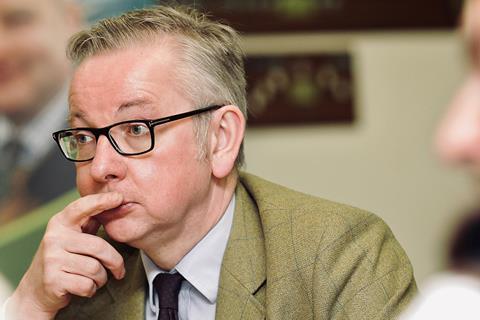 He said: "If I could change one thing it would be housing policy. We are in a crisis and the current policy - to let councils release less land - is indefensible".
His comments came as Robert Colvile, director of the Centre for Policy Studies, said the housing issue was "toxic" for the Conservative Party, as "nothing else pits their present so squarely against their future". Writing in the Sunday Times, Colvile, co-author of the 2019 Tory manifesto, said that because the Conservative party was overwhelmingly supported by "elderly, affluent and rural voters who already own homes, […] giving in to the nimbys certainly makes tactical sense for a Tory leader. But it's awful strategy."
Colvile said that sticking to this anti-housebuilding approach would be "politically apocalyptic", given voter support for Labour outnumbered the Conservatives 60%-15% among the under 25s.
Housing Today is calling for the government to re-commit to its 300,000 homes a year manifesto pledge through its A Fair Deal for Housing campaign.
The comments follow Labour setting out a clear pro-housebuilding agenda in the run-up to the local elections, with Keir Starmer raising the issue with Rishi Sunak at prime minister's questions last week. Sunak accused Starmer of wanting to "concrete over the green belt and ride roughshod over local communities".
The government has denied that its reforms will see the amount of housebuilding in England reduce, arguing instead that more councils will bring forward local plans if they are not forced to include high housing numbers. A report by Lichfields has argued that the number of homes built per year will reduce by 77,000 if the reforms proposed are implemented.
A Fair Deal for Housing campaign
Housing Today believes the government should not back away from its manifesto pledge of building 300,000 new homes a year by the middle of the decade. We badly need more homes and a lack of supply is a major factor in creating problems of affordability for both buyers and renters.
Over the next few months, Housing Today will be exploring potential solutions to help us ramp up housebuilding to 300,000. These are likely to, include different ways of working, funding asks of government and policy ideas that could boost housebuilding.
We want to hear from you: what do you think can make a difference at a policy level?
What can the industry do better?

We believe that, with the right commitments from ministers and the industry, it is possible to build more homes and help the government to meet its objectives to "build beautiful", improve quality and safety, boost home ownership and level up the UK.
Click here to find out more about the campaign
To contribute ideas to our A Fair Deal for Housing Ideas Zone database, click here.
A Fair Deal for Housing is part of the Building the Future Commission.