Private housing and residential repair and maintenance work driving light-side material sales
Material cost and supply issues remain real concerns despite a fourth successive quarter of expansion driven by private housing and residential repair and maintenance work, the Construction Products Association has warned.
The survey said nearly two-thirds of heavy-side manufacturers and 44% of light-side manufactures reported that sales had increased compared with quarter one.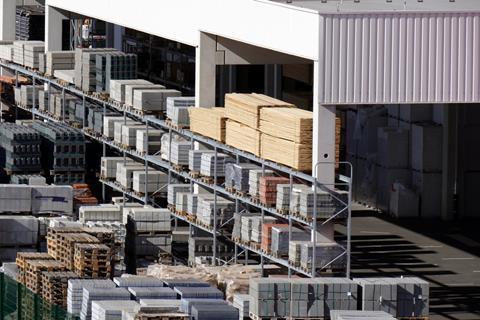 In fact, the rise in product sales expected by 67% of light-side firms this year is being fuelled by demand in private housing and residential repair and maintenance work, with the CPA saying this was being aided by sustained by government stimulus and and increased appetite for properties with more space.
Heavy-side products are typically structural materials used early in the construction process and are used in transport and other civil engineering projects, while light-side products are typically installed later in the construction process and include internal fittings and services.
On the heavy side, 79% said they were expecting sales to continue to boom - the highest proportion in nearly eight years. This was attributed to work on large infrastructure projects.
But concerns about the supply of raw materials and components over the coming year has dampened optimism, with the issue remaining the largest concern for manufacturers because of bottlenecks in the global supply chain.
Material/component supply was cited as the factor most likely to constrain output over the next 12 months by 52% of heavy-side firms and 45% of light-side firms - the highest proportions on record.
Raw material prices followed next as a potential constraint for heavy-side firms, whereas labour availability concerns rose up the agenda for light-side firms.
And 61% of light-side firms are anticipating increasing their headcount - the highest balance in seven years.
Amandeep Bahra, CPA economist, said while the recovery of the construction products manufacturing industry was well under way it was clear there were still potential risks.
She said: "With global supply chain woes lingering due to a lack of shipping containers and drivers, a record proportion of manufacturers cited the supply of materials and components as a major constraint on the 12-month horizon. Inevitably, this stoked concerns among heavy side firms over high raw material prices over the coming year. As self-isolation and Brexit rules also bite, the industry's long-standing issue over labour availability was a key risk for light side firms."
Travis Perkins and Marshalls both calling on the government to rethink its strategy and make construction exempt from the self-isolation rules this week.