Latest monthly survey provides more evidence of post-lockdown rebound
Estate agents saw the most widespread growth in agreed sales last month as the strong post-lockdown housing market recovery continued, according to the latest figures from the RICS.
The institution's monthly housing market survey reported that a balance of 61% more surveyors reported an increase in sales as opposed to a fall in August, with growth strongest in East Anglia, Wales, the South west and North east.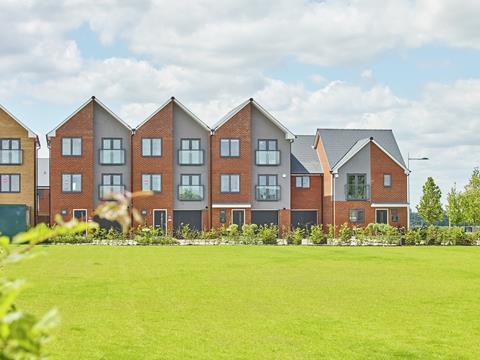 The monthly report also showed continued widespread growth in the number of buyer enquiries and sales instructions, albeit at slightly lower rate than in July.
The vast majority of surveyors in all regions of the UK also reported that prices have now risen over the past three months, except in London, where an almost equal number reported falling prices.
However, the outlook of estate agents over the next year is much more muted, with the majority of surveyors now expecting the number of sales to fall over the next twelve months.
Respondents to the survey also said they thought the pandemic had caused a long-lasting change in the desirability of different property types, with 83% of respondents anticipating increasing demand for homes with gardens over the next two years and 79% predicting rising demand for homes near green space.
Simon Rubinsohn, RICS' chief economist, said the survey provided further firm evidence of a strong uplift in activity in the housing market. He said: "More of a concern is the pick-up in prices which could intensify issues around affordability in some parts of the country.
"Meanwhile the results provide a further pointer to more substantive changes taking place in household behaviour in the wake of the pandemic. Increased demand for properties with gardens and near green spaces has if anything increased since we tested the water in May."