Chief executive, president, governing council chair and management board chair step down as review published
Four members of the leadership of the Royal Institution of Chartered Surveyors have announced their resignation following the findings of a damning independent review into a governance scandal at the body.
Chief executive Sean Tompkins, president Kathleen Fontana (pictured), governing council chair Chris Brookes and management board chair Paul Marcuse are all stepping aside.
The announcement came as Alison Levitt QC, who chaired the review into the governance scandal that has engulfed the surveyors body, delivered the findings of her report in a virtual press conference.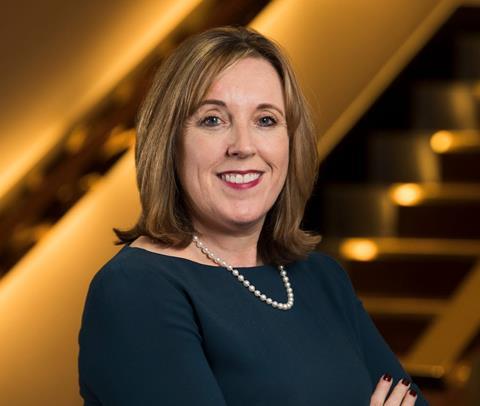 The report had looked into the dismissal of four non-executive directors from the institution's governing council in November 2019 after they had raised concerns about a critical financial report by accountant BDO into the RICS' finances.
The findings have recommended that public apologies be made to the four non-executives, Amarjit Atkar, Bruce McAra, Simon Hardwick and Steve Williams.
The report has also recommended that the RICS make a public apology to GC19, a group consisting of previous members of the body's governing council. The RICS is the professional institute for all British surveyors, including many estate agents, building surveyors and quantity surveyors.
The body has been vital in setting standards in the residential development industry, leading the built environment response to the cladding scandal, and also produces a monthly housing survey
Nick Maclean, the chair of the governing council steering group for the review, said in the press conference that verbal apologies had already been made and that "unfettered" written apologies would be issued to both groups immediately.
He added that the apologies would confirm that the conduct of both groups had been "exemplary and that they were right and brave to raise the issues in the face of quite a lot of hostility."
More on this story will follow.