Capital & Regional's partnership with FEC desgined to address 'structural shift' in the high street
Capital & Regional has formed a "strategic" partnership with Asian residential developer FEC to build homes on parts of its shopping centre estates. The deal is designed to respond to the changing role for town centres post-pandemic.
The listed shopping centre landlord said the exclusivity agreement between the two firms will see them work together over the next 18 months to identify and bring forward new residential opportunities across its shopping centre portfolio.
The firm said the deal with Hong Kong-based FEC, which stands for Far East Consortium International Ltd, was part of a strategy to "reposition our assets to meet the structural changes in retail", including a shift to a "15-minute neighbourhood" model.
It follows the decision by the firm to sell land next to its Wood Green shopping centre in north London for residential development, and secure consent for 495 build-to-rent apartments at its Walthamstow centre.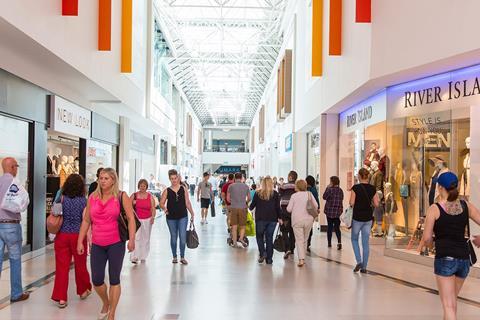 Capital & Regional, which owns shopping centres in London, plus others in Redditch, Blackburn, Maidstone, Hemel Hempstead and Luton, is one of a number of commercial landlords to have been hit hard by the covid-19 crisis. Many of its tenants were forced to close their doors for long periods and footfall collapsed.
The firm's share price is just a quarter of the level it was before the pandemic, and the firm has said the debt it holds against a number of its centres – including Luton and Hemel Hempstead – is now greater than their value, leaving the assets in negative equity.
FEC, a £600m-turnover hotel and residential developer, is already established in the UK, with a series of schemes under development in Manchester and London.
Lawrence Hutchings, chief executive of Capital & Regional said: "We have already demonstrated that residential can play an integral role in repositioning existing retail property, especially in Greater London, and are therefore pleased to formalise our relationship with FEC, having known the business well for several years."