Impact assessment of government proposal to limit affordable rent increases shows hit to social housing providers
Government plans for a rent cap will see social landlords lose nearly £7bn in rents over the next five years if implemented, according to a government impact assessment.
The assessment, published alongside today's consultation on a draft rent standard "direction" limiting rent rises in social housing to 5% next year, also makes clear that a more generous offer to tenants – limiting rents to just a 3% rise next year – would hit landlords significantly harder.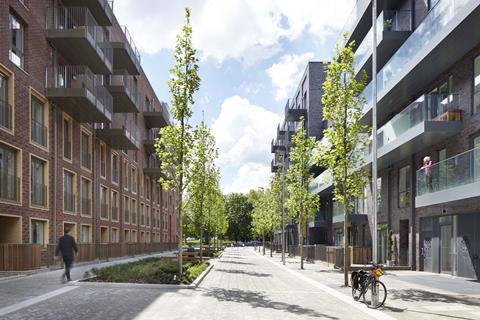 The current rent standard allows for social landlords to raise the cost of rents by the value of CPI plus 1%, implying tenants would be facing rent rises in the range of 11-12% in the 2023/24 financial year, given the current level of CPI, without government intervention.
However, while the government is proposing to limit the permitted inflationary rise to just one year, the impact of this limit is felt every year afterwards because whatever subsequent rise in rents happens starts from a lower base.
Hence, the impact assessment finds that the best estimate of the average annual cost to housing providers of the policy to limit increases to 5% would be just under £1.6bn, but that the rolled-up cost over five years would be £6.9bn. This is split £4.9bn to private registered providers, and £2.5bn for local authorities.
It found the five-year cost to housing providers of limiting the increase to 3% would be £9.2bn, while the cost of the 7% rent rise option would be £4.6bn.
Secretary of state Greg Clark said the policy was being consulted on in order to "protect the most vulnerable households in these exceptional circumstances", but landlords have raised concerns it could hit investment in existing and new build homes, given the rising costs faced by landlords.
The consultation said it accepted that it would be likely to "leave registered providers with less money to invest in providing new social housing, improving the quality and energy performance of their existing homes and providing services to tenants".
In addition, the consultation said: "We are conscious that some parts of the social housing sector such as supported housing may, due to their operating margins or business models, be less resilient to financial pressures."
Geeta Nanda OBE, chair of the G15 group of leading housing associations and chief executive of housing association MTVH, said associations were "deeply concerned" by the impact cost of living pressures on tenants and welcomed the consultation.
She said: "All G15 members recognise the current high rates of inflation and are considering the impact of this on residents and the essential work we do carefully.
"To maintain and improve existing residents' homes, as well as continuing to build much needed new affordable homes, significant investment each year is essential. Rental income is critical to supporting this work. Housing associations have already seen costs for vital materials for repairs and maintenance work increase by as much as 16.8% this year, and the cost of constructing new homes has grown by more than 11% as well.
"In getting the balance right on rent setting, we are committed to maintaining affordability for residents."
Gavin Smart, chief executive of Chartered Institute of Housing, said: "CIH is clear that affordability for tenants and residents is of paramount importance, but we also understand that rents need to be balanced with viability and investment responsibilities.
"Both housing providers and tenants must have time to prepare for any changes."