Trading update shows value of private reservations down 25%
Redrow expects its results for the current financial year to be at the lower end of its previous predictions because of a "subdued" autumn market.
When the housebuilder announced its most recent full-year results in September, it forecast a halving of profit in 2023/24, with the figure expected to be in the range of £180m and £200m.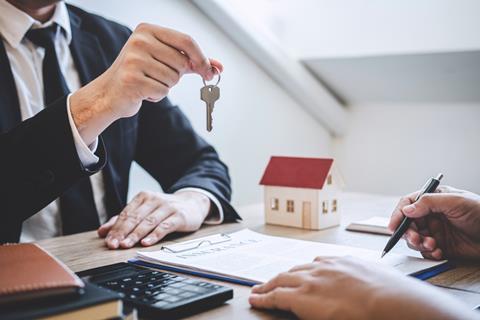 Revenue was also expected to drop to between £1.65bn and £1.7bn.
In a trading update published this morning to accompany the firm's annual general meeting, Redrow said its results should remain within that guidance range.
"However, with the lower than anticipated sales rate due to the more subdued Autumn housing market they are more likely to be towards the lower end of the range," it said.
Chairman Richard Akers said the housing market had "remained subdued" through the Autumn, with the value of net private reservations in the 18 weeks to 3 November standing 25% below the prior year.
Gross private reservations per outlet per week for the period were 0.49 compared to 0.63 last year.
>>See also: Reforming planning: one way to solve the housing crisis
>>See also: Taylor Wimpey profit 'at upper end of forecasts' after year of cost-cutting
>>See also: How the market slowdown is leading to a surge of interest in housing JVs
"The business has had to adapt to this more difficult trading environment in terms of build rate and operating costs," Akers said.
"However, we continue with our strategy of delivering our high-quality, award-winning Heritage homes to our target customers."
An elevated rate of chain breakdowns, due to difficulties with mortgages lower down the chains, has caused the cancellation rate for the year to date to rise to 25%, up from 22% in the last financial year.
Redrow forecast build cost inflation of 7% for the current financial year.