But housebuilder says sales resilient in the face of Brexit uncertainty
Housebuilder Redrow has described the housing market as "weak" and "unpredictable" in its latest financial update to the city.
Redrow chairman John Tutte said in a statement posted in advance of its annual general meeting that there was "relatively weak demand in the wider housing market" and that the forthcoming general election and continued Brexit uncertainty "leave the prospects for the economy and housing market in an unpredictable state."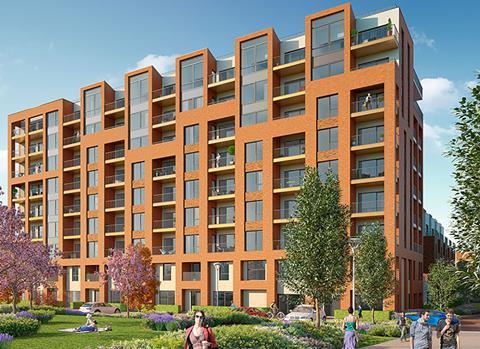 However, Tutte said the 6,500 homes a year housebuilder was weathering the uncertainty, with trading remaining "encouragingly resilient" in the first 18 weeks of its 2019-20 financial.
He said private reservations in the period were up 2% on the same period last year, even when discounting the one-off bulk sale of a Build to Rent scheme Colindale Gardens for £120m.
Including the sale, revenue for the period was up 22%, while sales per site per week were marginally up on the 0.64 recorded in the period last year.
Tutte said the group was "well-positioned and focused to deliver in these turbulent political times", given its product, operational discipline and strong forward order book. But he said it was continuing to adopt a cautious approach to buying land "during this unceasing period of economic and political uncertainty."
Redrow's AGM today saw a significant minority of shareholders vote against the company following concerns raised by investor advisory groups Glass Lewis and ISS over the lowering of bonus targets and the executive structure. Nearly a third of shareholders voted against the re-appointment of Tutte as chairman and against the firm's remuneration report.
Tutte, previously chief executive of the business, replaced Redrow founder Steve Morgan as chairman in March this year.