Vast majority of insolvencies are SMEs according to new data
The number of UK housebuilders collapsing grew sharply in the last three years prior to the impact of the covid-19 crisis, according to new government data.
Figures obtained from the government Insolvency Service show that the number of housebuilders applying for insolvency increased by nearly 80% between 2016 and 2019.
A total of 368 housebuilders went under in 2019, compared to 312 in 2018, 253 in 2017 and 207 in 2016. The overwhelming majority of these firms were small or medium sized. The figures indicate the pressure smaller housebuilders were under even prior to the recent coronavirus lockdown.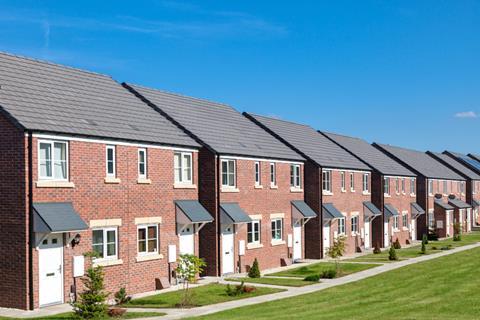 The data, obtained by accountants Price Bailey through a Freedom of Information request, show that the success of the UK's largest housebuilders is obscuring a rapid decline in the number of viable small and medium sized housebuilders in the UK.
Price Bailey partner Paul Pittman said that while the UK's largest housebuilders have been aided by rising house prices, low interest rates and the government Help-to-buy scheme, SME builders have been squeezed by several convergent factors.
"Smaller housebuilders have seen their margins squeezed by rising labour and materials costs and a planning system that stacks the odds against them."
He added: "Subdued activity and falling prices as people defer purchases due to coronavirus and Brexit uncertainty will continue to exact a heavy toll on the smaller housebuilders who do not have the financial cushion of their listed rivals."
SME builders currently provide around 10% of new homes according to the National House-Building Council, compared to 40% in 1988.
Meanwhile many of the UK's listed housebuilders have posted record profits in recent years, with Persimmon seeing its pre-tax profit treble between 2013 and 2019.