Firm says it is protected from financial impact through fixed-price contracts with builders
The PRS Reit has announced it has temporarily suspended work on building out its 3,000-home development pipeline due to the coronavirus crisis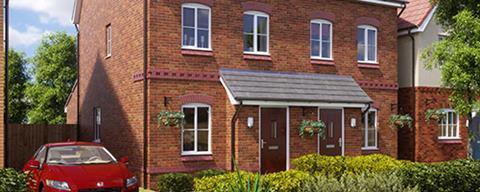 The listed build-to-rent specialist said work had been suspended on all of its sites but that it was protected from severe financial impact by its use of fixed-price contracts for the work.
In a statement to the City it said it believed it was well positioned in the face of the coronavirus crisis, because the terms of its construction contracts meant there would be "little adverse cash flow implication for the company during this period of suspension".
This is despite the fact it said that work on 3,000 homes had been underway, and that it was switching its strategy to the purchase of existing built units.
The firm said has suspended payment of its third quarter dividend, which was due shortly, until the final quarter of the year. It has also deferred allocating its remaining £75m of development funding and will look to buy existing homes instead of build its own ones.
The firm said it had a "robust balance sheet" and that its costs were covered by rental income.
The comments came as it released interim results for the six months to December 2019, showing that it had built 444 homes for rent in the period. As of March 27, it has a portfolio of 1,947 completed homes.
It said family homes for rent remained "critically undersupplied" in the UK.
Chairman Steve Smith said: "While the coronavirus pandemic has created significant uncertainty in every walk of life, we believe that our business is resilient. Our delivery model and processes substantially mitigate the company's exposure to construction and other operational risks.
"Our priority is the welfare of our colleagues, tenants and communities, and this remains our focus as we continue to adapt to the changing conditions created by the coronavirus.
"Despite the current macro uncertainty, we continue to view long-term prospects with confidence as we meet the critical need for quality family houses in the UK."