Landowner Amber REI aims to build 1,800 homes in exemplar scheme
Plans for an 1,800-home "garden community" in West Lothian have been submitted by landowner Amber REI.
The firm has drawn up two applications for planning permission in principle – the Scottish version of outline planning permission – in order to establish the principle of its proposed Drumshoreland garden commmunity.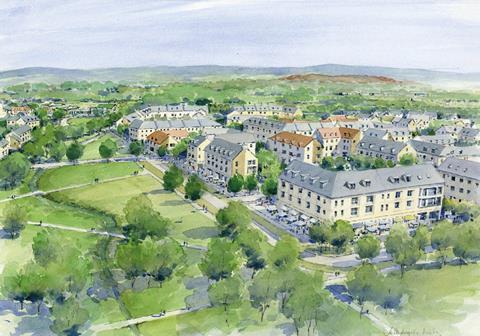 The site, which currently houses the Clapperton poultry farm complex, is to be transformed into a £275m development. This represents a reduction in the ambition for housing outlined by the developer last autumn, when it suggested building 2,000 homes.
The firm said the change resulted from initial consultations with the local community, where a desire for more mixed-use elements expressed.
Amber REI said 25% of the homes will be affordable, and that it was in early discussions with Almond Housing Association over taking on the scheme. It said the scheme will be an "exemplar" low carbon development.