Government has backed city regeneration with £77m of infrastructure funding
Plans have been approved for infrastructure works to kickstart the 2,500-home regeneration of railway lands surrounding York station.
York city council has approved a reserved matters application for a proposal to construct a new main road entrance and a bridge over the East Coast main line on to the iconic site, along with other landscaping works.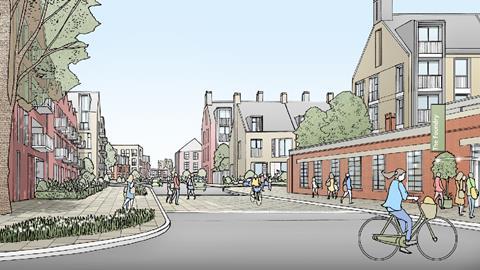 The approval means that work can start on the long-discussed regeneration of the land surrounding York station and the National Railway Museum, which is projected to give a £1.2bn boost to the local economy.
The 2,500-home scheme is being delivered by a partnership of Homes England, Network Rail, the City of York Council and the National Railway Museum, and has been backed by £77m of government infrastructure funding, confirmed in August. It will also see the construction of 1.2m sq ft of commercial space.
The site has been assembled by Homes England and Network Rail, and the two quangos are now set to oversee delivery of the infrastructure works. Site clearance has already started in advance of construction works beginning in early 2021.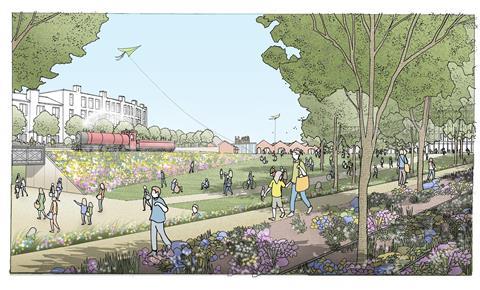 Peter Freeman, the recently appointed chair of Homes England, said York Central was one of the most important brownfield sites in the country. "This exciting project will create homes, jobs and a better visitor experience for the city," he said.
"Starting work on the infrastructure brings this development much closer and we look forward to working with all the project partners on behalf of the government to unlock this challenging site."