Shares in housebuilder fall as housebuilder says more "normal" trading patterns to return
Housebuilder Persimmon has seen profits return to within a whisker of its pre-covid level, in half year results published this morning.
The UK's third biggest housebuilder reported a pre-tax profit of £480m for the six months to the end of June, up almost two-thirds on the covid-hit equivalent last year, when it made £292m.
The figure was just 6% below the half year number reported in 2019, before the coronavirus pandemic struck.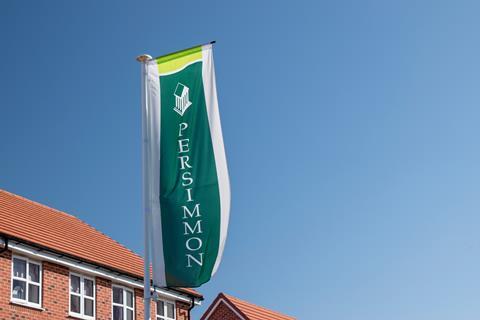 As previously revealed, the FTSE 100-listed housebuilder saw revenue for the half year leap to 1.84bn, 55% up from last year, and actually above the 1.75bn reported in 2019.
The higher revenue generated a lower profit than in 2019 largely because of an increase in the cost of sales between the two years, which was £1.2bn in 2019 but £1.3bn this year.
Nevertheless, Persimmon chief executive Dean Finch said the business was managing the current cost pressures in the industry "well", and said its operating margin had increased to 27.6% in the year.
He said: "As predicted, whilst we have experienced increased cost inflation related to certain components of our supply chain, we currently anticipate our industry leading returns to remain resilient."
However, the business gave no details of the cost increases already seen or expected with materials and labour, despite growing concerns in the industry over post-pandemic shortages driving big cost hikes.
Persimmon's share price fell more than 2.5% on the news in early trading.
The firm said its forward sales position, at £2.23bn, was around 9% ahead of the same point in 2019, and the firm's cumulative private sales rate was over 20% above that of 2019 for the year to date.
The business did not give a number for site sales per week for the period, but said the average rate was 30% ahead of the number seen in 2020.
Persimmon is targeting end of year completions around 10% above the 13,575 recorded last year. With completions hitting 7,406 in the first half, that figure implies production remaining at almost exactly the same level in the second half of the year.
The firm said it expected "a more normal seasonal trading pattern to reassert itself through this year compared with 2020" which saw sales collapse initially following the onset of the pandemic before bouncing back to record levels. Nevertheless, it said customer enquiry levels remained "strong", and the business said there was "further growth to come" in future years.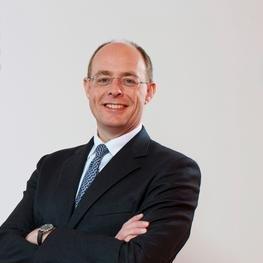 Finch (pictured left) said the first half performance had been "robust", putting currently onn track to achieve a five-star customer satisfaction rating from the HBF. He said: "Persimmon's high quality land holdings, disciplined land replacement strategy, healthy liquidity, experienced management team and continued resolve to drive improvements in build quality and customer service provide an excellent platform for its future success.
"We anticipate successfully delivering c. 10% growth in sales completions this year. The Group has a great platform and good momentum to deliver further disciplined growth into the medium term, creating value for all."
Alastair Stewart, research analyst at Progressive Research, said: "The big question is whether selling price inflation can offset cost pressure on margins. [Persimmon's] choice of words suggests the risk is moderately to the downside, not just for Persimmon but also peers."