Move follows similar measures for mortgage holders announced on Tuesday
The government is to give homeowners who used a Help to Buy loan to purchase their property a payment holiday if they run into financial difficulties due to the coronavirus outbreak.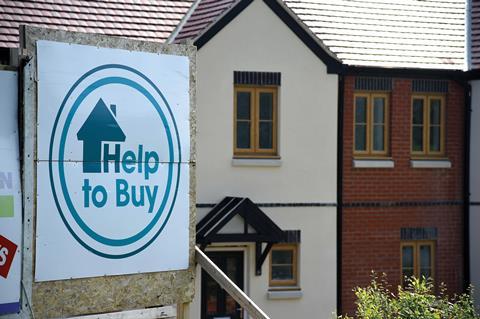 While no details have been published on how the holiday would work, Homes England said it would offer similar repayment breaks for those who were struggling to pay interest fees on their equity loans.
The news from Homes England follows the chancellor of the exchequer's announcement on Tuesday that homeowners with standard mortgages would be offered a three-month payment break.
The measures apply to those who took out a Help to Buy loan before 31 March 2015. Help to Buy director Will German at Homes England said his agency would do all it could to support those who had used the scheme to get through what he called an "unprecedented period of economic uncertainty".
He went on: "We understand monthly mortgage payments tend to be the largest outgoing for the vast majority of households. Where households also have equity loan payments under the Help to Buy scheme, we are keen to reassure them that we will offer similar options to their main mortgage lender."
German said that Homes England would also offer a range of options to defer interest payments for a certain period. In all cases, the agency would seek to support households in difficulty.
He added: "Please don't struggle in silence. As soon as you think you might have difficulty making payments on your Help to Buy: Equity Loan account, get in touch."