Figure lowest for over a year as stamp duty effect ends
The number of loans approved for house purchase fell back in October to the lowest level seen for more than a year, according to the latest official figures.
The Bank of England data showed that 67,200 loans were approved for house purchase in the month, down nearly 7% from the September figure, and near identical to the average in the year prior to the pandemic, of 66,700.
This the lowest figure since June 2020, and follows the volume of loans being approved each month rising to a high of above 100,000 in the wake of chancellor Rishi Sunak's stamp duty cut introduced in the aftermath of last year's spring lockdown.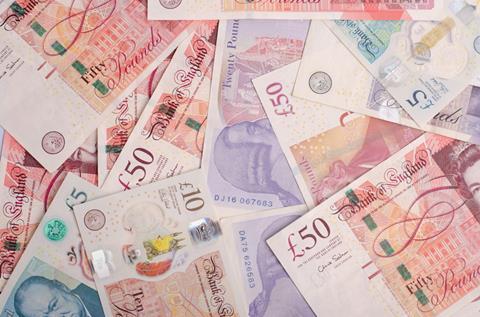 The Bank of England said the value of the loans fell back to £14.6bn in the month, from £15.2bn in September, the lowest since July last year.
The numbers come as property portal Zoopla today reported an easing off of price inflation in the last month, and predicted the supply of new homes was likely to increase in the New Year.
The Bank of England also said the amount loaned in October dropped to £19.3bn, down more than a third from the £30.7bn loaned in September, the last month in which the stamp duty relief had any effect.
The Bank said the fall was driven by "borrowing brought forward to September to take advantage of Stamp Duty Land Tax relief, before it was completely tapered off." This figure is 14% below the average of £22.5bn loaned in the twelve months prior to the pandemic starting in March last year.
Geoff Garrett, director of estate agent Henry Dannell, said: "A significant drop in mortgage approval levels may seem like cause for concern but it's important to view this movement within the context of the recent market landscape. The temptation of a stamp duty saving spurred many homebuyers to enter the market earlier than they may have otherwise and so a decline following the final deadline was only to be expected.