However, official data shows that transaction volume is still well below the level seen in 2019
The volume of UK housing sales has partially recovered from its 50% drop during the coronavirus lockdown, but still remains significantly below the level seen at this point last year, according to the latest official data.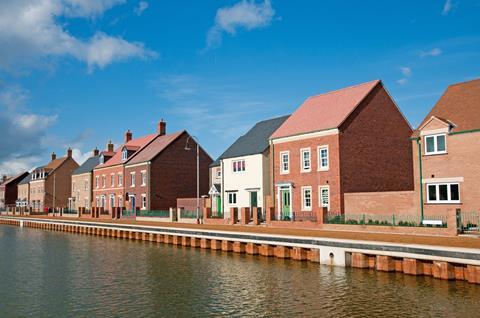 HMRC figures for residential transactions in June, published yesterday, show that 63,250 sales were completed in June, 36% lower than the figure the previous June.
However, the number, which covers the first whole month since the housing market in England was effectively re-opened, was also a 32% increase on the figure reported in May.
The number of transactions recorded in both April and May were less than half the usual level. The recovery in numbers accords with statements from housebuilders, which have reported strong demand for homes since the re-opening of the market. However, many of the transactions completing in June are likely to have been left-overs from sales agreed prior to the lockdown.
The figures follow data from property portal Rightmove, which this week said prices have actually risen by 2.4% since the start of lockdown, despite a collapse in the number of sales and huge uncertainty over the economic environment.
Paul Stockwell, chief commercial officer at Gatehouse Bank, said: "Whilst the transactions figures have not improved significantly since May, the nature of the property market means people have not had enough time to get through the moving process. It will take a bit longer for us to see how much new activity there has been in the market since it reopened in May."
Andrew Southern, chairman of property developer Southern Grove, said that buyers who only began seriously looking in late May won't necessarily feature in these figures. He said: "A better leading-edge indication of where we are comes from the property portals who have been reporting strong activity, with indications that there has been a further surge in demand since the chancellor announced the stamp duty tax break.
"The stage is set for the waves of transactions to grow steadily bigger as each month passes and that's going to do wonders for the confidence of house builders who are planning their project pipeline."