Group aims to build 9,000 homes a year by 2023
An alliance of 18 northern housing associations has been launched with a goal of building 9,000 offsite homes each year.
The Offsite Homes Alliance is being supported by Homes England and the Greater Manchester Combined Authority with an ambition to hit the target by 2023.
The new group says it will provide a customisable catalogue of designs for its partners, with a focus on as many MMC and offsite technologies as possible.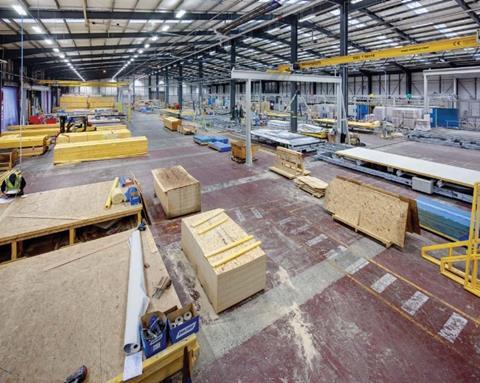 It adds that the initiative will lead to a "step change improvement" in the offsite housing industry, which it says has suffered from a lack of supply chain demand due to uncertainty about the many technologies currently on the market.
The group's registered providers include Great Places, Gentoo, Trafford Housing Trust, Riverside, Jigsaw, Your Housing Group and The Guinness Partnership, with 75 supply chain partners currently registered on its purchasing system.
The project is being led by Mike Ormesher, a former director at modular firm Top Hat and a former research and product development director at the British Board of Agrément.
The group is currently in the process of setting up its governance and refining a full business case, with the next phase of the programme set to look at designs, land availability, the needs of individual providers and various forms of offsite technology.
The founding members aim to then set up their own delivery model with potential supply chain partners and eventually form a joint venture.
The launch of the group follows the publication of the government's Construction Playbook in December last year which revealed plans to ramp up the use of modern methods of construction (MMC).
The 78-page document called for public sector clients to work together to bring together demand for offsite construction, consider using so-called "platform" approaches to building where different designs can be produced from common components, and focus on adopting common standards.
It came after Homes England specified that housing association partners must use MMC in at least 25% of the new homes they build funded by the 2021-26 Affordable Housing Programme.