Government sets date for buyers to apply amid "hiatus" fears
The government has said it will open its new Help to Buy scheme for applications from prospective buyers from December 16.
The new scheme, which will help finance new build home sales from April next year, is distinctly less generous than the existing scheme, being limited only to first time buyers, and with tight caps on the value of properties it can be used to fund.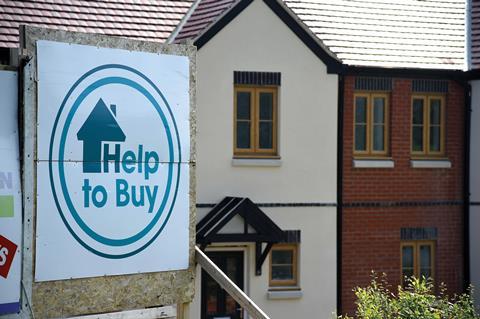 The Help to Buy equity loan scheme sees the government take a 20% stake in new build properties in lieu of a buyer deposit, in order to help people access the housing market. Since launch in 2013, it has helped more than 270,000 households to buy a new-build home, supporting sales worth almost £75bn, at a cost of £16bn.
The government's announcement means that buyers will be able to apply for a loan, if buying a home through a registered builder, from the middle of December.
The new version of the scheme, which is administered by housing quango Homes England, will only apply to purchases due to complete after April 1 2021.
The announcement follows the publication of rules setting out what housebuilders need to do to register themselves with the new scheme at the end of August. Delays to the publication of these rules – which had originally been expected in 2019 – have lead to fears not all housebuilders will manage to get signed up to deliver sales via the new system in time.
Under the scheme, each individual housebuilder planning to sell Help to Buy homes has to sign a contract with Homes England, requiring them to first submit forecasts of likely sales between April 2021 and March 2022.
Housing secretary Robert Jenrick said the new Help to Buy scheme "will help thousands more families take their first step into a home of their own."
Will German, director of Help to Buy at Homes England, said: "Housing, like most sectors, has experienced a slowdown during the Covid-crisis. But Help to Buy continues to give homebuilders the confidence to keep on building at a more crucial time than ever."
To qualify for the new scheme, houses must be worth less than 1.5 times the average first time buyer house price in their region, making the cap as low as £186k in the North east.
In addition housebuilders must register to be part of the New Homes Ombudsman scheme, and sign up to the Building Safer Future charter and the Consumer Code. Any housebuilders who are part of the HBF's star rating customer satisfaction scheme must display their rating prominently in Help to Buy sales, and alert Homes England if their performance declines.
In September the UK's biggest housebuilder, Barratt, said 16% of sales were "at risk" from the move to the new scheme, given the low price caps and restrictions to first time buyers only. A number of housebuilders have said that much of the strong demand seen in recent months has been focused around using the existing Help to Buy scheme prior to its closure at the end of March.