Bank looks to raise one billion euros to invest in housing associations
Bank Natwest has issued a one billion Euro bond in order to fund additional loans to housing associations as part of a pledge to help fund construction of 20,000 new homes.
The firm said the proceeds from its bond issue, which it claims is the first of its kind by a UK bank, will go towards funding UK-based not-for-profit housing associations already holding around 150,000 homes.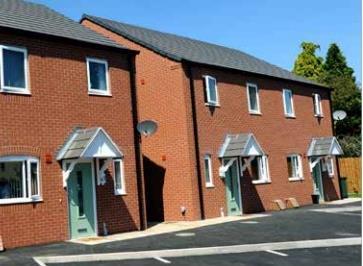 The bond is the first part of fulfilling its promise from July last year to put an additional £3bn of capital into the UK affordable housing sector over three years, supporting the development of 20,000 homes.
Natwest, formerly known as RBS, already funds the housing association sector to the tune of £12bn.
The commitment to a further £3bn investment is part of the bank's Green, Social and Sustainability Bond Framework, under which it is looking to attract dedicated funding for loans and investments that bring a positive environment or social impact.
The bond will be used to fund committed loans which were either drawn in the last 18 months or will draw in the next 12 months, a NatWest spokesperson said.
The move comes after housing associations have begun making increasing efforts to attract the growing market for investors looking for "ethical" investment opportunities. Last year a consortium of 34 housing associations and 27 lenders revealed work on a new reporting standard designed to demonstrate how associations meet the criteria of so-called ESG - Environmental, Social and Governance – focused investors.
The market for ESG investors is thought to be worth around £2 trillion.
NatWest group chief executive, Alison Rose, said the bond issue reinforced the bank's pledge to provide £3bn of funding to the affordable housing sector by the end of 2022. She said: "The proceeds from this bond will help fund the provision of affordable housing in the UK, resulting in positive social impacts and helping to reduce inequalities in communities across the country, a number of which have been severely impacted as a result of the pandemic."