Rebranded RBS bank to put the money in to the sector before the end of 2022
NatWest Bank has announced plans to fund a £3bn investment in affordable housing over the next two years.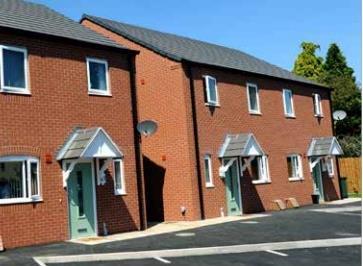 The bank, which rebranded itself from RBS to NatWest Group yesterday, said it was looking to expand its existing £12bn of funding for the sector by 25% in order the sector "can deliver a pipeline of new homes and improved living conditions in existing properties."
The bank said the money, pledged as part of its support for the National Housing Federation's Homes at the Heart campaign, will be made available to regulated not-for-profit social housing providers before the end of 2022.
Alison Rose, chief executive of NatWest Group, said it was critical to support the delivery of housing in the UK given that "more and more people have had to stay in their homes for prolonged periods during the pandemic", and that while "many people have homes where they feel safe and comfortable, […] there is still a significant number who don't."
She said: "We are a strong supporter of the housing sector and its effort in solving the housing crisis, with £12bn currently committed to the sector. But we want to do more […] That's why we're committing £3bn of new funding by the end of 2022 to ensure that more people and families can have a sanctuary they call home."
The firm said that it had already supported housing association customers during the covid crisis by helping to raise funds for issuance through the Covid Corporate Financing Facility and by completing deals already in progress as the pandemic started to avoid funding interruptions.