David Lammy says developer has shown "complete disregard" for residents of Tottenham Hale Village
Labour MP David Lammy has accused housebuilder Bellway of showing "complete disregard" for the residents of a 420-home development in Tottenham which he said was coated with potentially flammable cladding.
Speaking in a House of Commons debate on the deepening crisis over the remediation of high-rise blocks in the wake of the Grenfell Tower tragedy, Lammy said that a thousand residents at Bellway's Tottenham Hale Village scheme (pictured, below, right) had received no help from the developer to replace the cladding on the scheme.
Lammy (pictured) said: "I have over a thousand residents in the Tottenham Hale Village in my constituency, a development built by Bellway Homes, which made £500m profit in 2018, another £500m profit in 2019, and has shown complete disregard for my constituents living in these buildings with combustible cladding."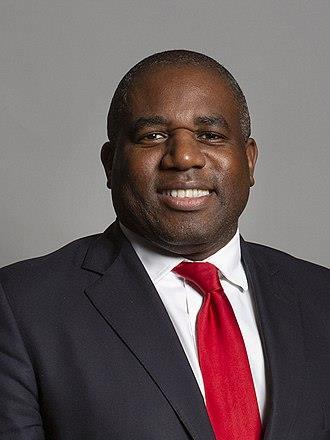 He called on housing minister Christopher Pincher to expand the current £1.6bn building safety fund to protect leaseholders unable to afford the cost of repairs to the their homes to meet new fire safety standards.
Lammy described the fund as "inadequate to meet the task", and said: "I never dreamt that, three and a half years after my friend Khadija Saye died with her mother in Grenfell Tower, I would be here begging him to sort this problem out."
Earlier this year Pinnacle Group, the property manager of the Tottenham Hale Village development, also known as The Pavilions, said it was undertaking work to assess the scale of the problem after last year installing a waking watch on the scheme.
Residents told the Evening Standard in January that purchasers had been unable to secure a mortgage on the development, with Pinnacle telling the newspaper that "a conversation is taking place between the freeholder and developer regarding future works to the building".
Lammy's intervention was welcomed on Twitter by the Pavilions N17 account, which describes itself as representing "1,000 residents in 420 Bellway flats fighting for a resolution to the cladding scandal in Haringey". The account tweeted: "Thankyou @DavidLammy for fighting our case in Parliament. We are trapped in our Bellway homes. We need the government and Bellway to act."
Lammy's intervention came as a string of backbench MPs called on the government to act immediately to end the crisis over dangerous high rises. Confirming comments by Dame Judith Hackitt on Monday, Pincher said he had asked Michael Wade to develop proposals to protect leaseholders from the costs of remediating historical defects wherever possible.
He committed the government to "updating leaseholders on that work before the Building Safety Bill, which has just completed its prelegislative scrutiny, is introduced in Parliament".
However, despite repeated calls, Pincher declined to say that the government will fund remediation up-front to break the log-jam where developers, contractors, freeholders and leaseholders cannot agree how to fund necessary works.
He said: "I am clear, and I hope that the House is clear, that public funding does not absolve the industry from taking responsibility. […] We must also ensure that the Bill does not fall wholly on taxpayers."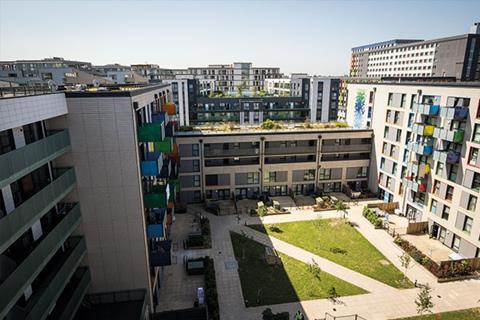 Bellway said in a statement that the development was not coated in the ACM cladding used in the Grenfell Tower refurbishment, but that nonetheless concerns over its compliance with new safety rules had been "notified" to the company.
It said Bellway was not the freeholder of the block, but was nonetheless "working with our supply chain" to supplement information from surveys undertaken by the freeholder, Hale Village Partnerships.
The firm added that all Bellway developments achieved "full regulatory approvals" at the time of construction and were sold under an NHBC Buildmark warranty, under which Hale Village Partnerships had issued a claim.
The statement said: "Bellway is providing full support to this process to ensure the NHBC claim is resolved swiftly. Once this process is concluded, the extent of remediation that is required will be determined and an action plan put in place with Hale Village, the NHBC, Bellway and other partners in this development."
Bellway reported profit after tax of £520m and £539m in its 2018 and 2019 financial years respectively.